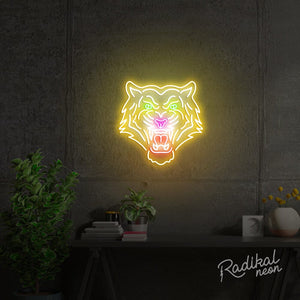 Neon Signs That'll Make Your Inner Tiger Roar
All of Radikal Neon's lights come packed with everything you need. Our hand-crafted LED neon signs include a wall-mounting kit so you can easily set them up and enjoy them in no time flat. Our error-free process allows you to approve the designs prior to production to ensure satisfaction every time. We'll also throw in some region-friendly plugs for good measure, no adapters needed. How Radikal is that?
Lions, Tigers, and Bears: Free Shipping For All Neon Signs
Whether your sign is a tiger, bear, some other jungle animal, or even a company logo, your neon light is shipped for free. No matter what corner of the world you're in, our signs will reach your locale at no extra cost to you. We want to make it easy for people all over the world to get enlightened with neon.
More than Just Tigers: Build Your Own Custom Neon Sign
Have an idea for a custom neon sign? Use our custom neon builder and design away to your heart's content until you find the perfect fit for you. Need some inspiration? Check out our gallery of unique designs for even more inspiration. Whatever you need, Radikal is here to help and to get your questions answered.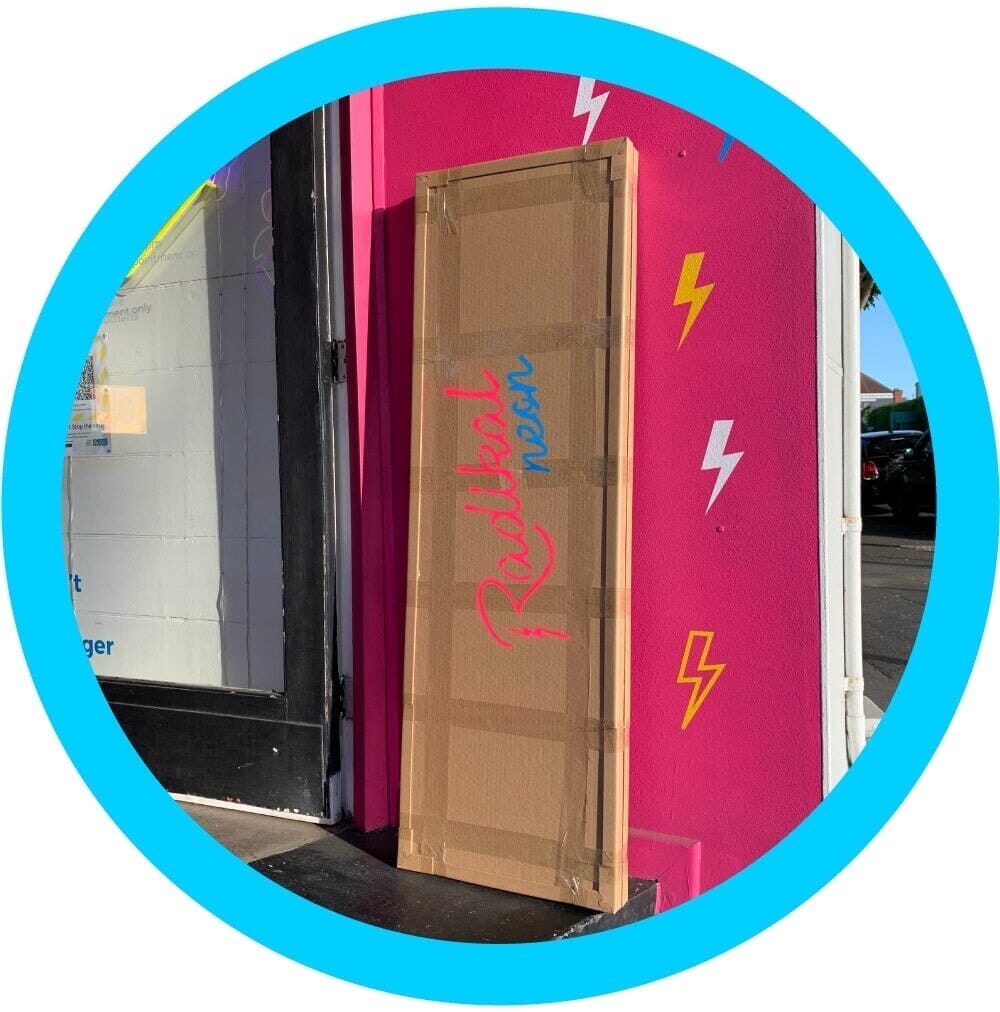 Safely Packed & Fully insured.
Don't worry! We've got you covered until you receive your sign, and put it on your wall!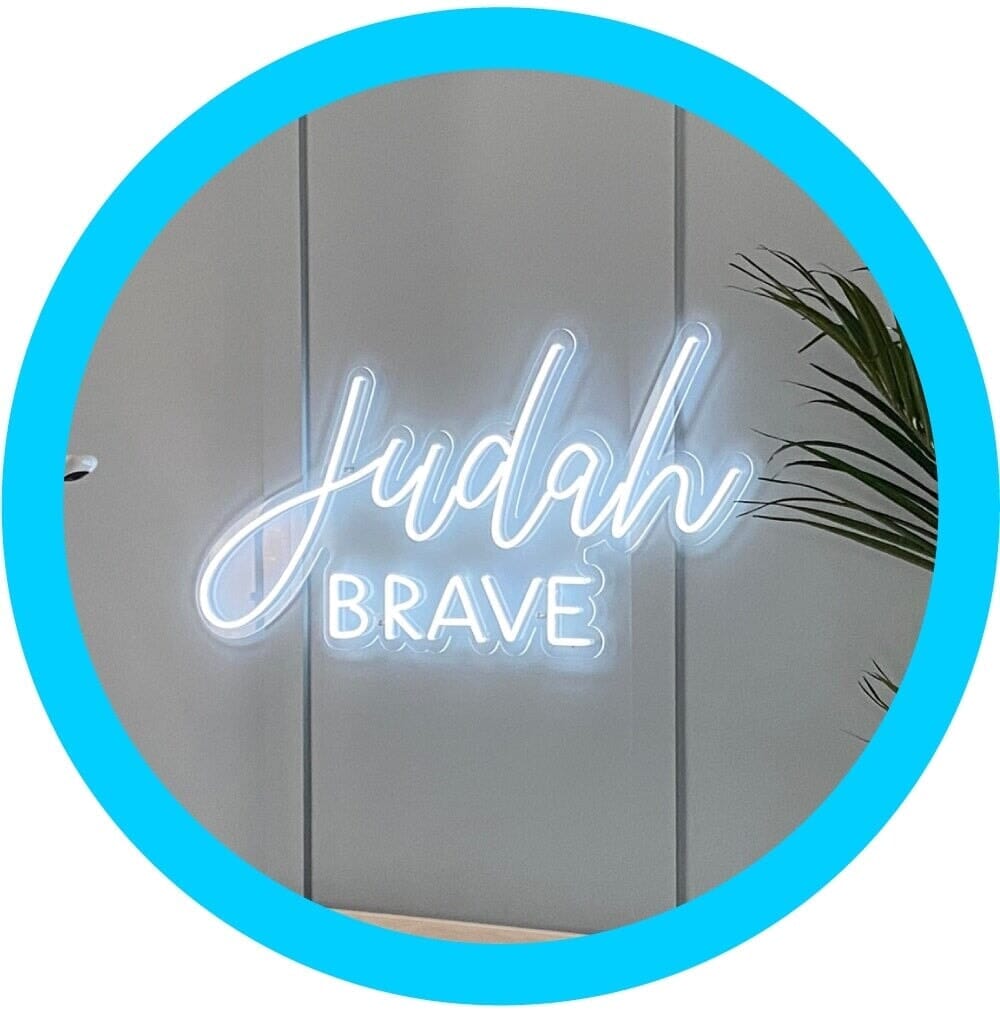 Simple to hang.
We provide a free wall screw kit with each sign, it's like hanging a painting!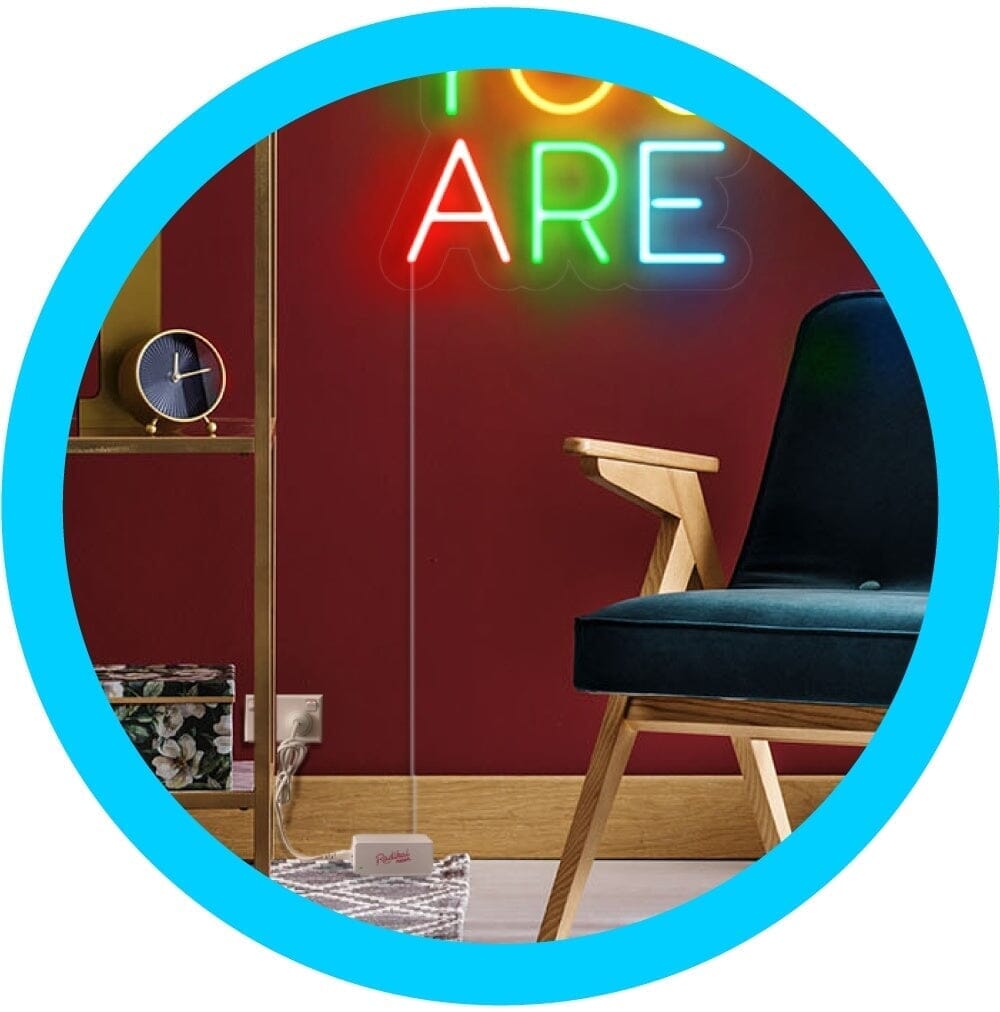 Plug-in and play!
Simply plug your sign in to light up! We'll provide the correct plug for your location too!