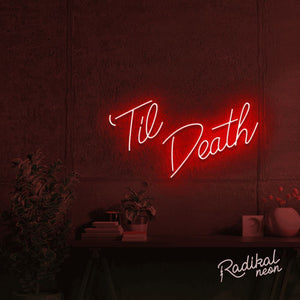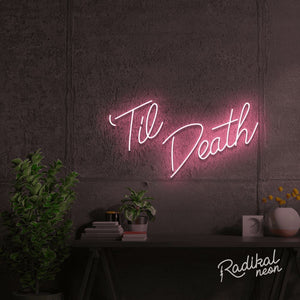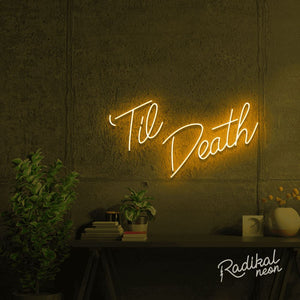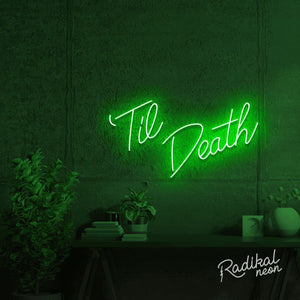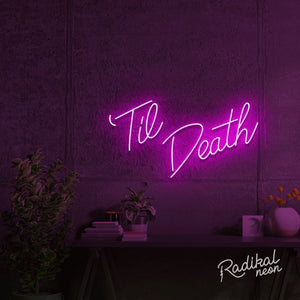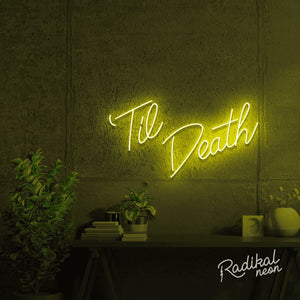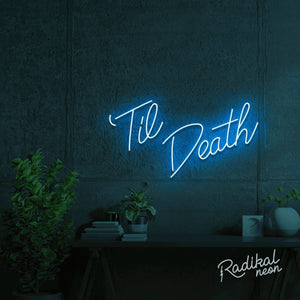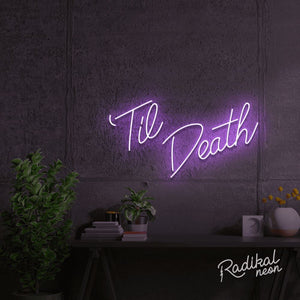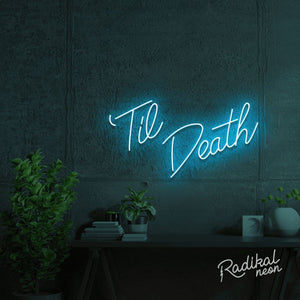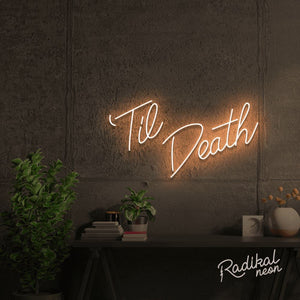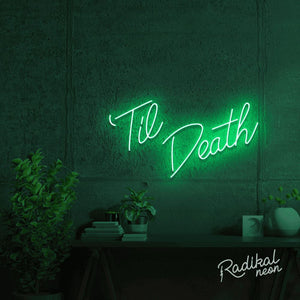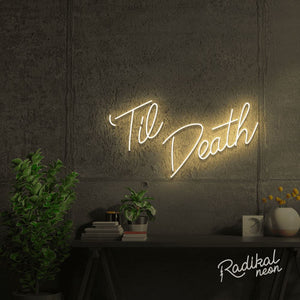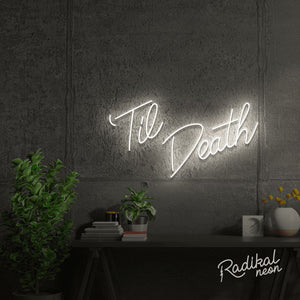 You Won't Want to Part with Our 'Til Death Neon Sign
We promise installing this neon sign won't take years off your life! Every one of our signs comes with a wall mounting screw set as well as all of the plugs you need to hang it up and get started. Plus, you'll receive this neon sign in three weeks or less after ordering. Get your order in today and start the party!
Don't Worry About Anything Except Having a Good Time
A poorly-designed sign can truly be a party pooper. At Radikal Neon®, we prefer to be the life of the party. Every one of our signs are expertly-crafted and of the highest quality. LED neon lights are safer than traditional neon lights since they don't burn as hot and are made with durable PVC tubes. Safer and sturdier: A combination you just can't beat.
An LED Sign You'll Love to Death - or, 'til You Get Another
All you need is love. And that's exactly what you'll get with any of our neon signs. Our team takes great care to craft signs that we think you'll love for years to come. Whether you're looking for a classic quote to brighten up your bedroom or a personalized neon sign to make your wedding that much more memorable, our team will be happy to help. Let your inspiration guide you!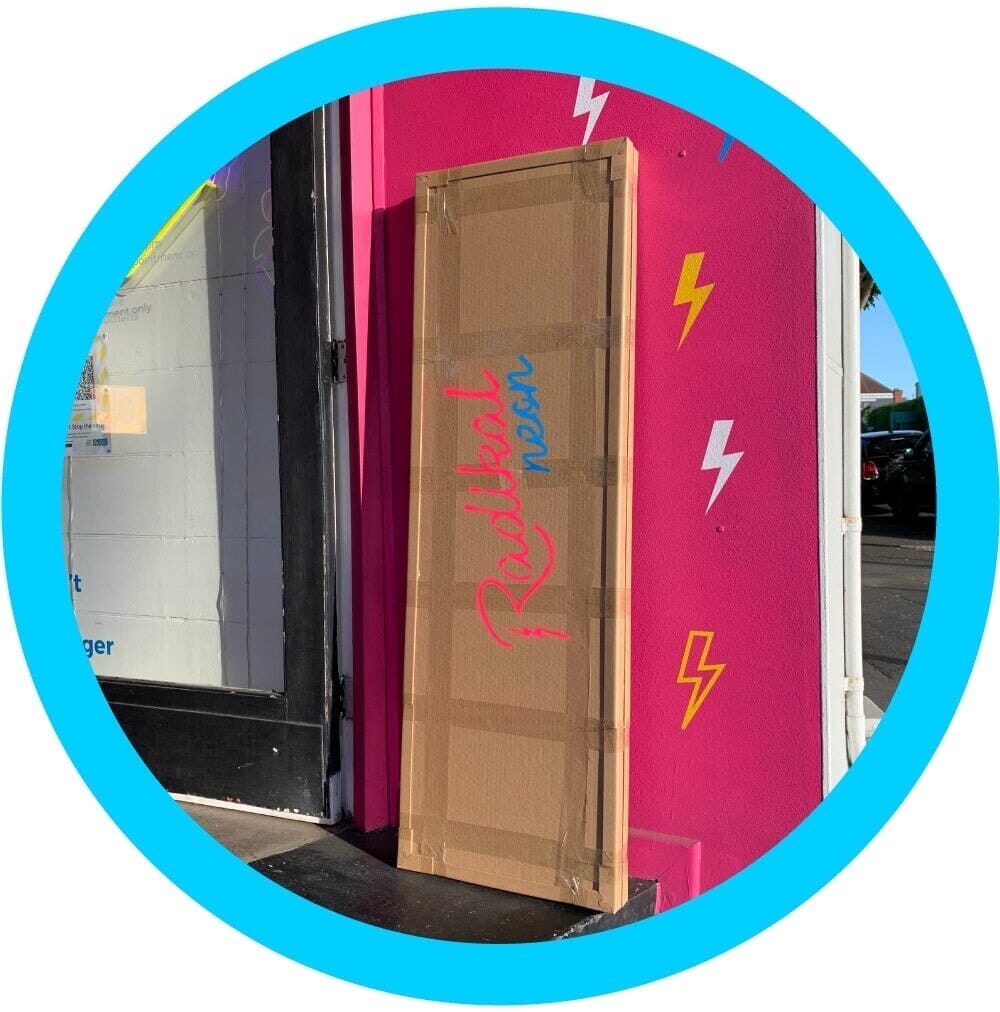 Safely Packed & Fully insured.
Don't worry! We've got you covered until you receive your sign, and put it on your wall!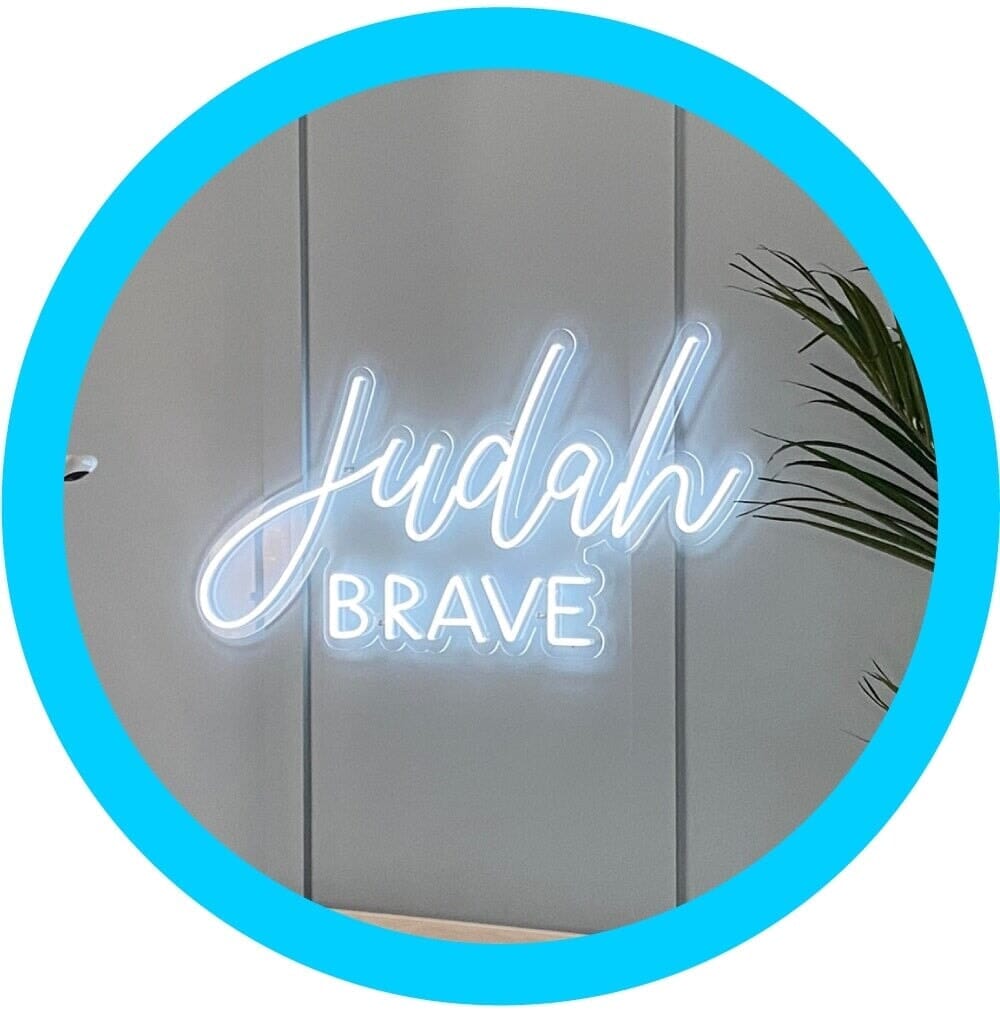 Simple to hang.
We provide a free wall screw kit with each sign, it's like hanging a painting!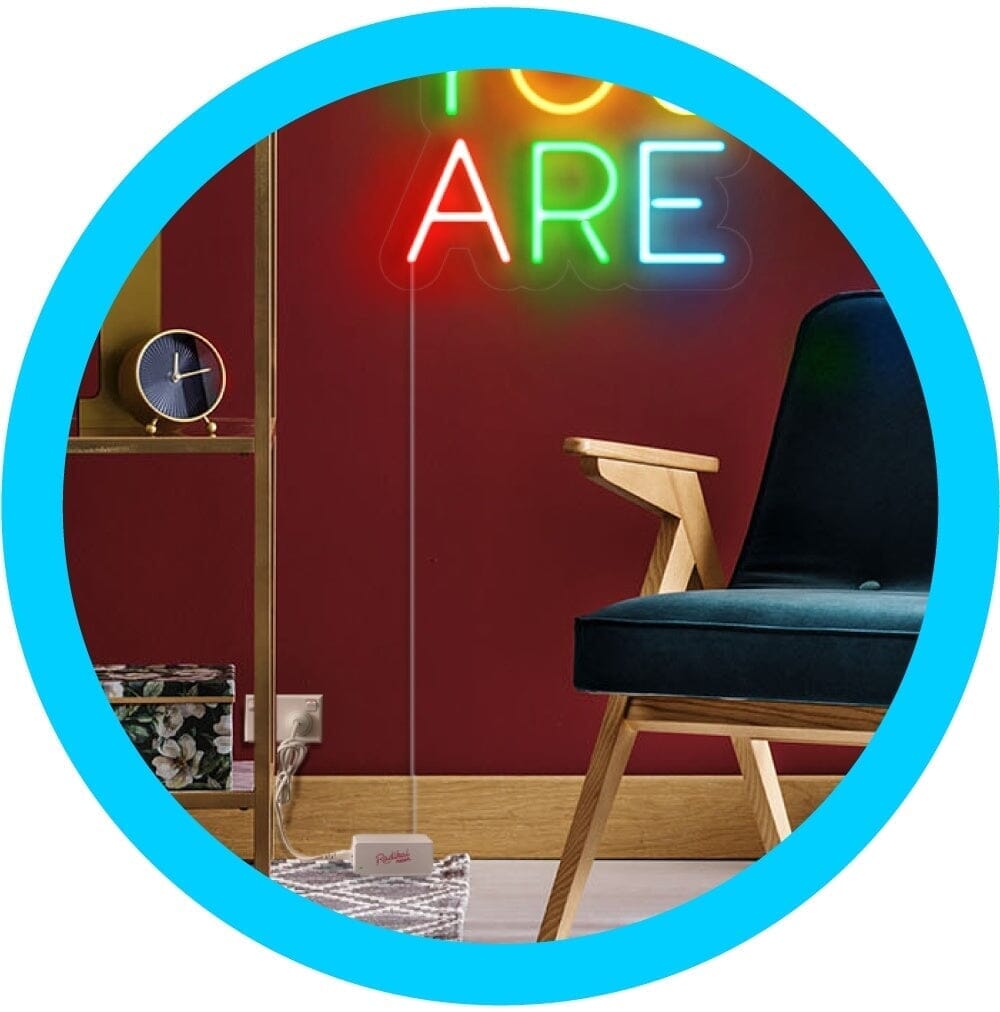 Plug-in and play!
Simply plug your sign in to light up! We'll provide the correct plug for your location too!