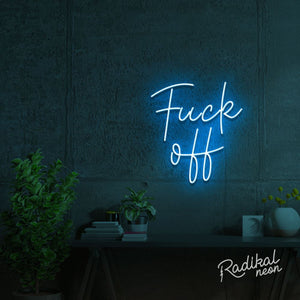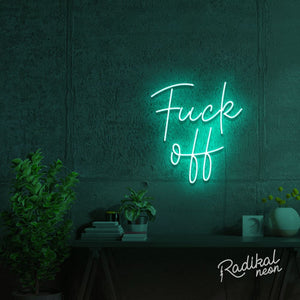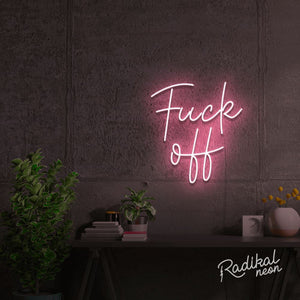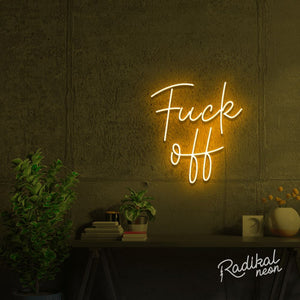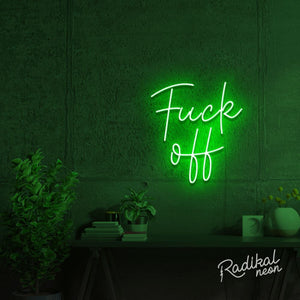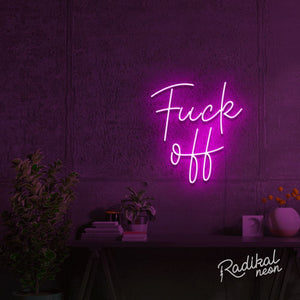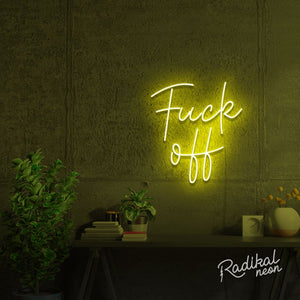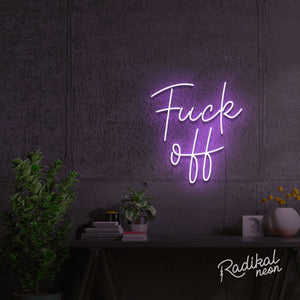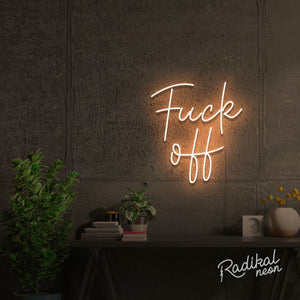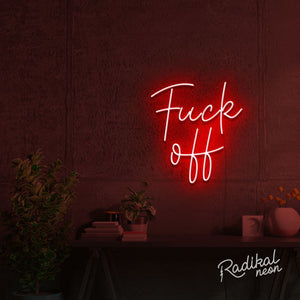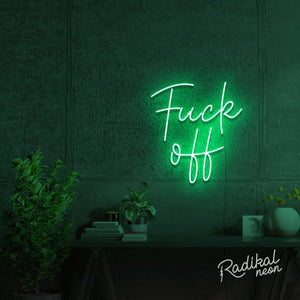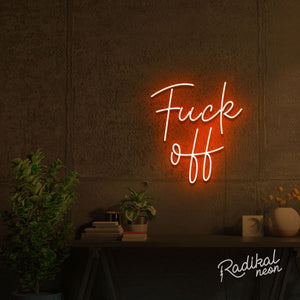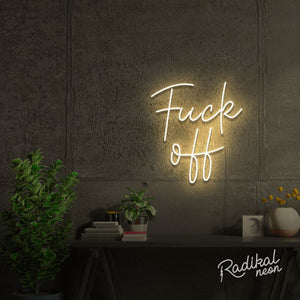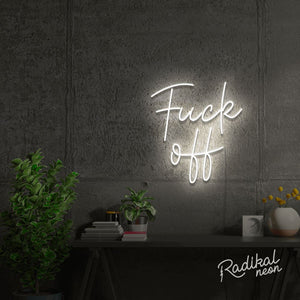 Let 'em Know With a 'Fuck Off' Neon Sign
Set the vibe with a bold neon sign that captures your spirit. Hang this up in your living space and let 'em know how you really feel. Inside the box, you'll find a free wall screw kit and region-appropriate plugs to help you get started quickly.
Tell Overheating Neon Signs To Fuck Off
If you're tired of neon signs with their iconic (but annoying) buzzing and overheating, ours are made with rad LED light technology that runs cool and is built to last. That means Radikal's LED neon signs are easy to maintain, much more affordable, way longer lasting, and easily customizable in your favorite colors. Check out our FAQ to learn more!
Get Inspired and Design Your Own
Radikal Neon is always trying to get customers the memorable designs they want. If our "Fuck off" LED sign isn't quite what you're looking for, head over to our gallery to get inspired by a marvelous collection of creative neon signs.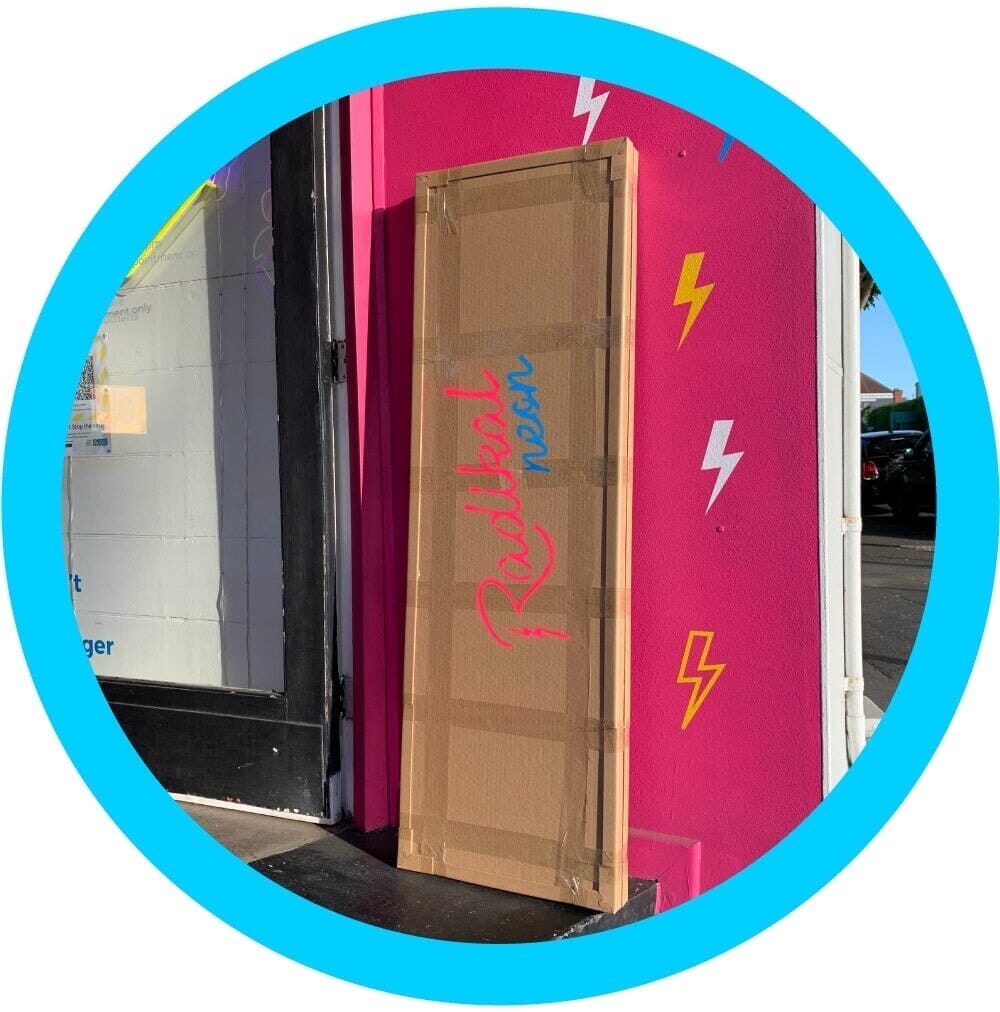 Safely Packed & Fully insured.
Don't worry! We've got you covered until you receive your sign, and put it on your wall!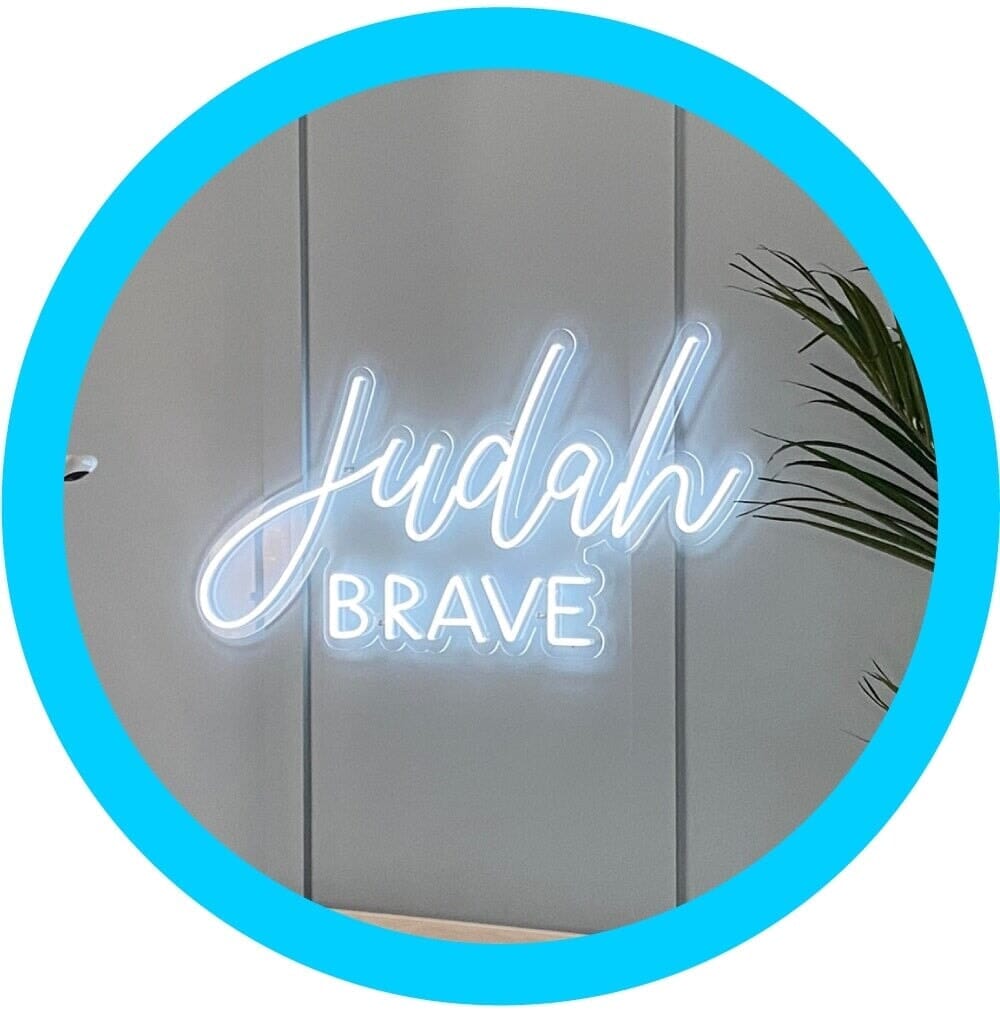 Simple to hang.
We provide a free wall screw kit with each sign, it's like hanging a painting!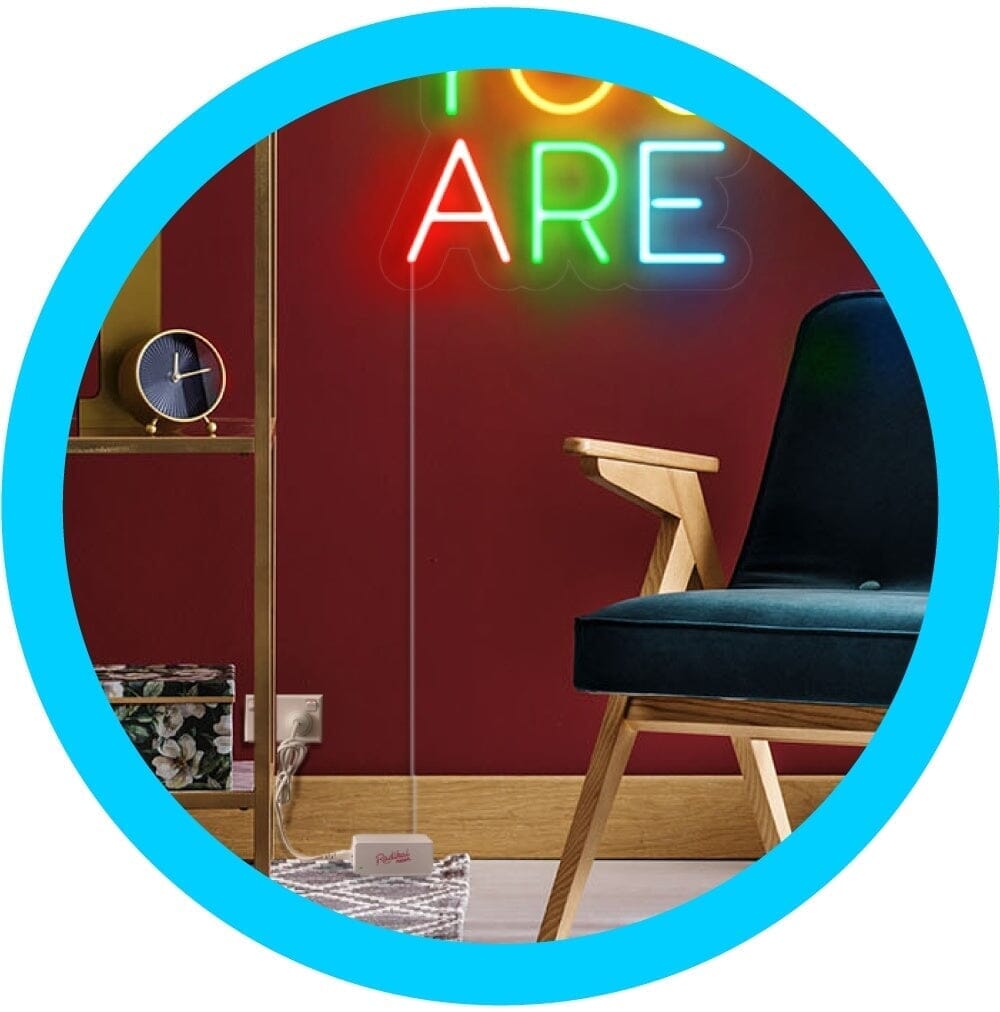 Plug-in and play!
Simply plug your sign in to light up! We'll provide the correct plug for your location too!
AWESOME 💗
It was a gift for our daughter & she absolutely loves it💗 Excellent quality crafted neon sign (light), excellent customer service & extremely fast in getting it to us. I highly recommend Radikal Neon ⭐️ ⭐️⭐️⭐️⭐️