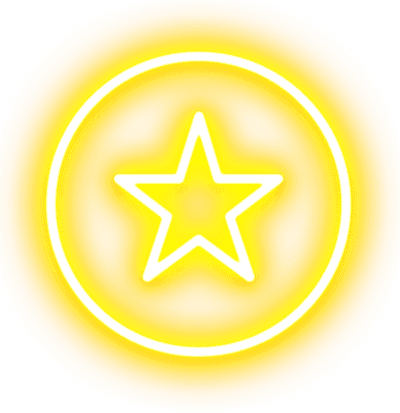 Collection:

Illuminate Your Space With Iconic LED Neon Signs From Radikal Neon®
Grab now with



Here at Radikal Neon®, we understand the power of a room's aesthetic. Every color defines the atmosphere of the room that you step foot in. Each art piece you feature on the wall or prop up on the floor is a representation of your personality, leaving a mark on your space and the people who enter it.
That's why you should buy neon signs — a combination of art and lighting — which are highly personal and as unique as you are. We've carefully curated a collection of our LED signs that are sure to resonate with you. Whether you want words, symbols, or iconic pictures in your home, Radikal Neon® is here to bring style to any indoor or outdoor space.
Enhance Any Space With Vibrant LED Neon Signs
Radikal Neon® offers a wide variety of exciting, brilliant neon signs for rooms, events, and businesses. Whether you're looking to remind yourself that there are no bad days, you want to inspire with music neon signs, or you want to create a custom LED neon sign to truly stand out from the pack, our selection of signs is sure to establish a vibe that is uniquely your own.
When life calls for something a little different, respond with Radikal Neon®.
Calm, Cool, Collected: Radikal Neon®
Neon signs have always filled us with a sense of wonder and nostalgia for the beauty of urban industrialism. Our LED neon signs are not only unique, but they're much safer than neon and argon lights, produce less heat, and are far more eco-friendly.

When you buy neon signs for any room you also benefit from free shipping worldwide, affordable prices, and a high-quality finish. Create the vibe you're going for with Radikal Neon® today!
Got Questions About Our LED Neon Signs
How long will it take for my sign to ship?

Radikal Neon® is well-known for being one of the fastest producing neon sign companies in the world. After you buy a neon sign, our team of experts immediately gets to work handcrafting your bespoke design and carefully bringing it to life.
We offer two delivery options for customers, depending on the urgency of their projects. Standard orders can take anywhere from two to four weeks to reach your address, however, we also offer an expedited production time option that gets your sign to you in 14 days or less.
I've never installed a neon sign before, what do I need?
Whether it's your 10th sign or your first, we make it easy for you to install any neon sign. Each order includes a free wall screw kit to help you get started right away. All you have to do is hang it up, plug it in, and take in all the majesty. We also throw in region-appropriate plugs depending on the order destination, completely free of cost.