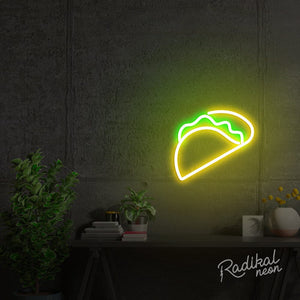 Get Ready for Taco Tuesday With This Neon Sign!
Liven up those weeknights with this taco LED sign. Or hang it outside your establishment to let people know you're open for business. It's quite easy to set up, too! The LED lights are backed against a transparent acrylic panel so you can easily hang it on a wall with the help of our complimentary wall-mounting screw kit. We make sure we send it to you with the correct electric plugs for your country so that all you need to do is plug the sign in and switch it on.
We Guarantee Satisfaction
At Radikal Neon, we like nothing better than to see our customers happy and satisfied with their purchase. Every sign we sell is made to order per your instructions. It comes to you with a one-year warranty for electrical damage. You don't have to pay for your delivery either. We ship for free, worldwide!
Shop Customized LED Neon Signs
Check out our collection of awesome neon signs. Tacos, pizzas, popsicles, we do it all! Want something even more inventive for your space? Create your own LED neon sign! Get a one-year warranty and a quick turnaround on your order.
If you have questions about our signs or our service, feel free to contact us or browse through our FAQs.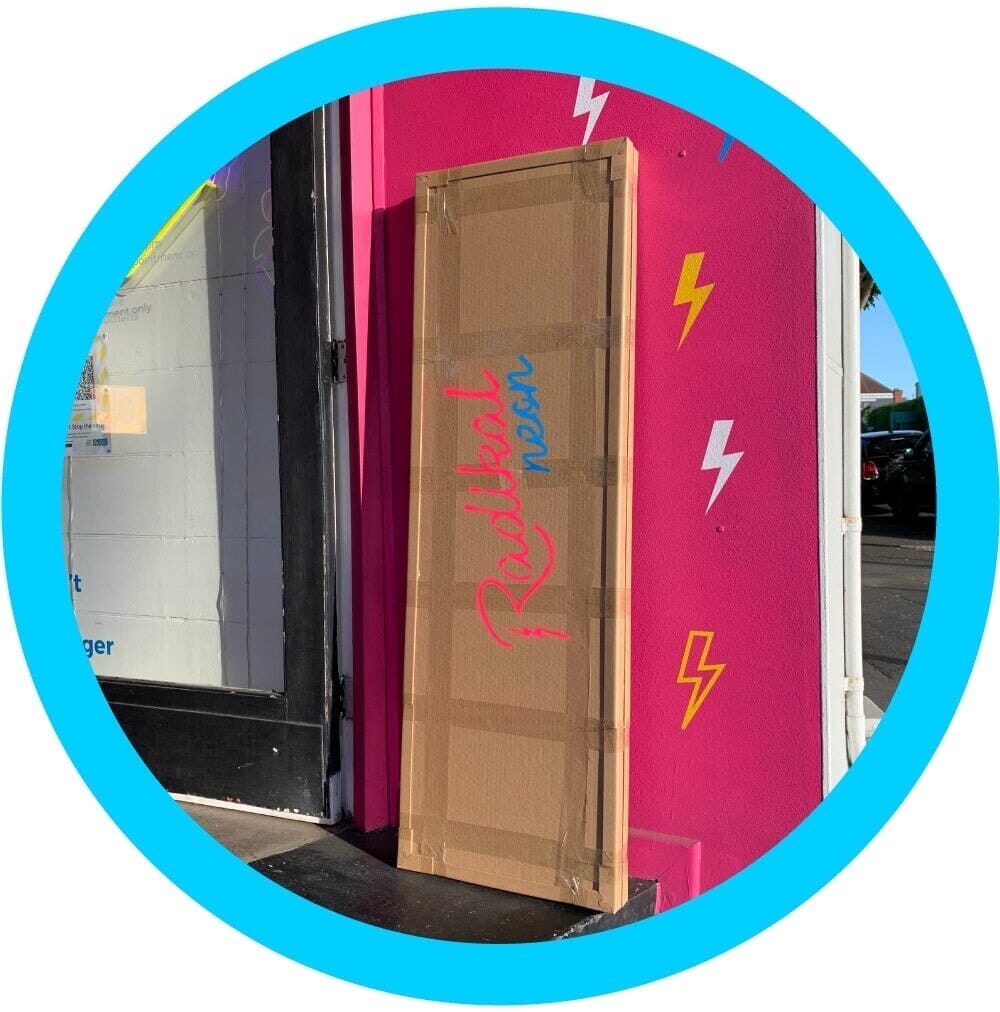 Safely Packed & Fully insured.
Don't worry! We've got you covered until you receive your sign, and put it on your wall!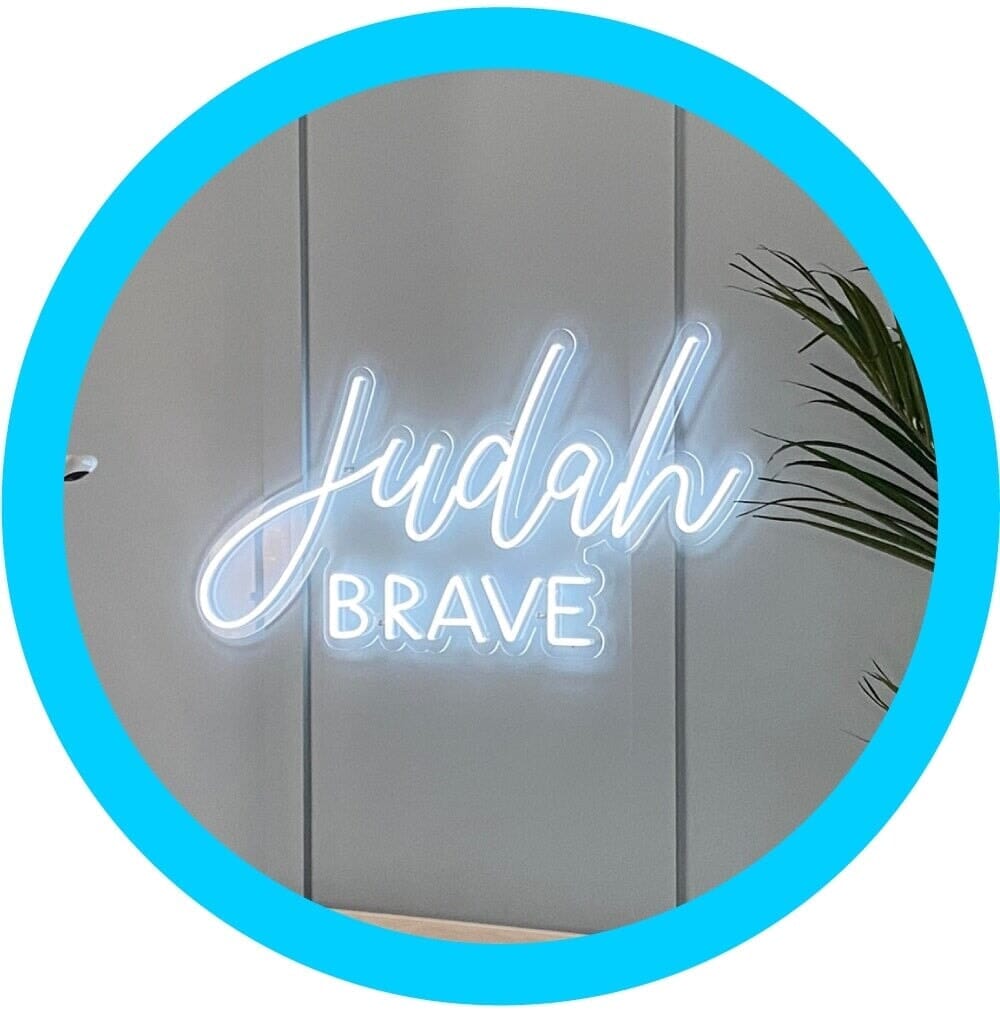 Simple to hang.
We provide a free wall screw kit with each sign, it's like hanging a painting!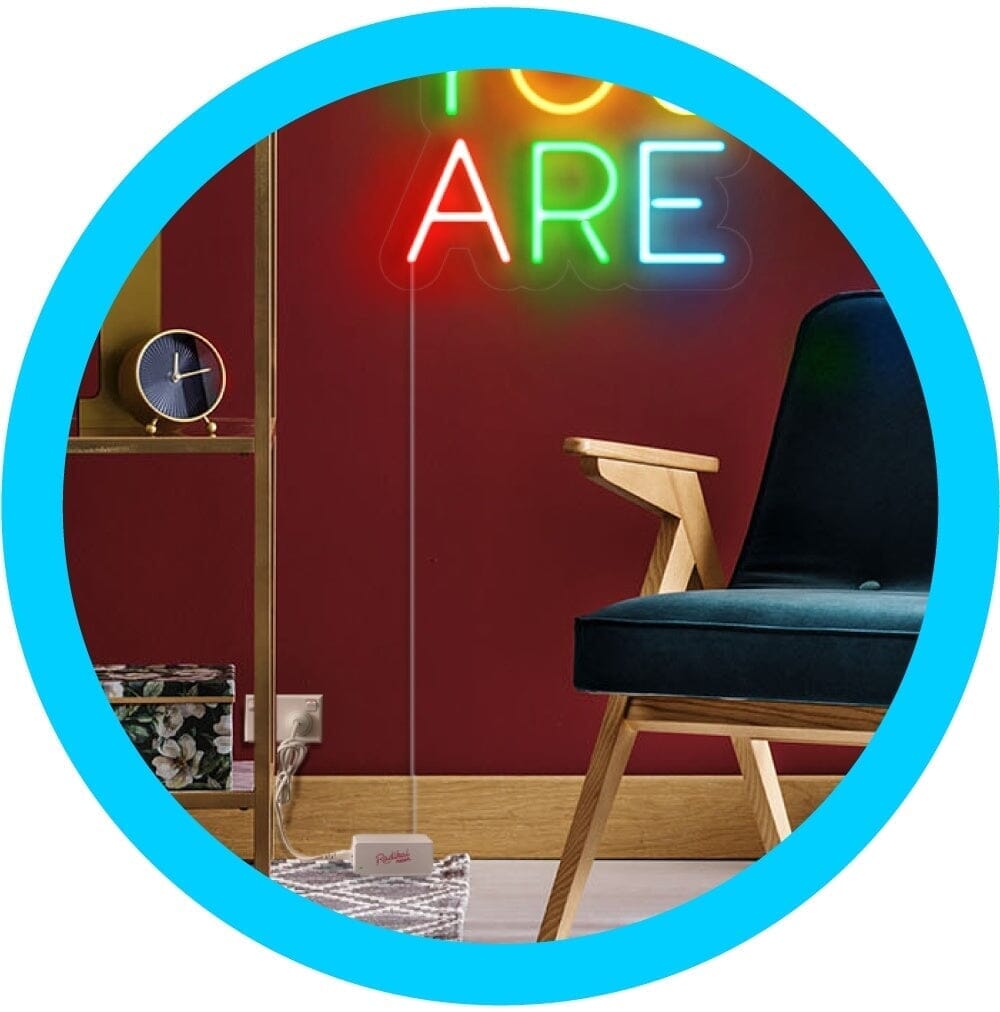 Plug-in and play!
Simply plug your sign in to light up! We'll provide the correct plug for your location too!