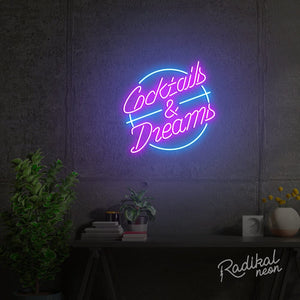 Keep It Retro With This Cocktails and Dreams Sign
What could be a better way to kick back and reminisce than a neon sign that transports you to a different time? The stylish design and tasteful coloring will make you feel right at home no matter where you hang it, whether that's your living room or working space. Inside the box, you'll find a complimentary wall screw kit as well as region-appropriate plugs if you're ordering internationally.
Cocktails and Dreams Neon Signs, Delivered with Next-Generation Service
Radikal Neon puts your satisfaction first. When you order a sign from us, you can count on an extensive 12-month warranty, as well as free shipping to wherever you are. Add our fast shipping times and easy installations to the package, and you're all set for a good time.
Got a question about our service? Check out our FAQs!
Cocktails and Dreams Signs and Beyond — The Radikal Neon Gallery
If our retro neon signs are not quite up your alley, you've got to check out our color gallery! From quirky logos to hilarious quotes, there's a lot to get inspired by. Head on over and design your own sign afterwards — it's fast, easy, and gives you total control over how you want your sign to look.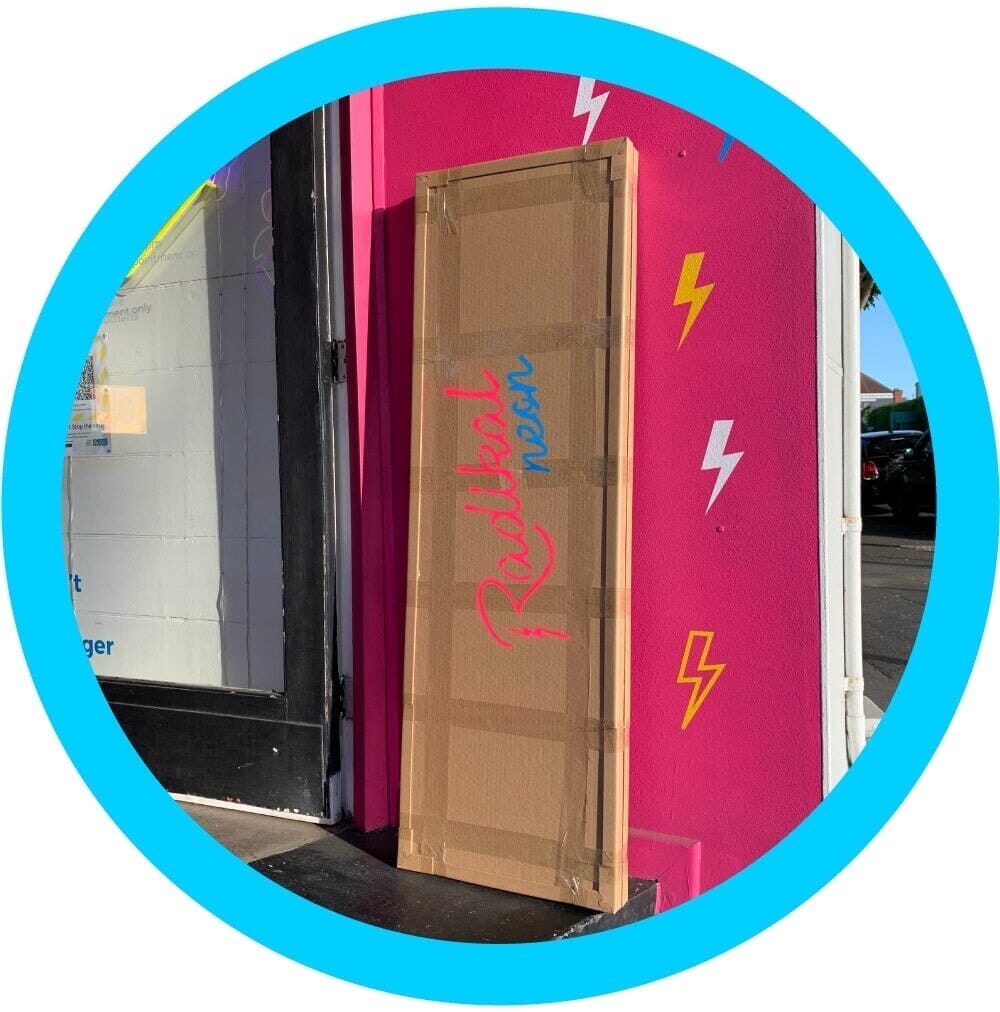 Safely Packed & Fully insured.
Don't worry! We've got you covered until you receive your sign, and put it on your wall!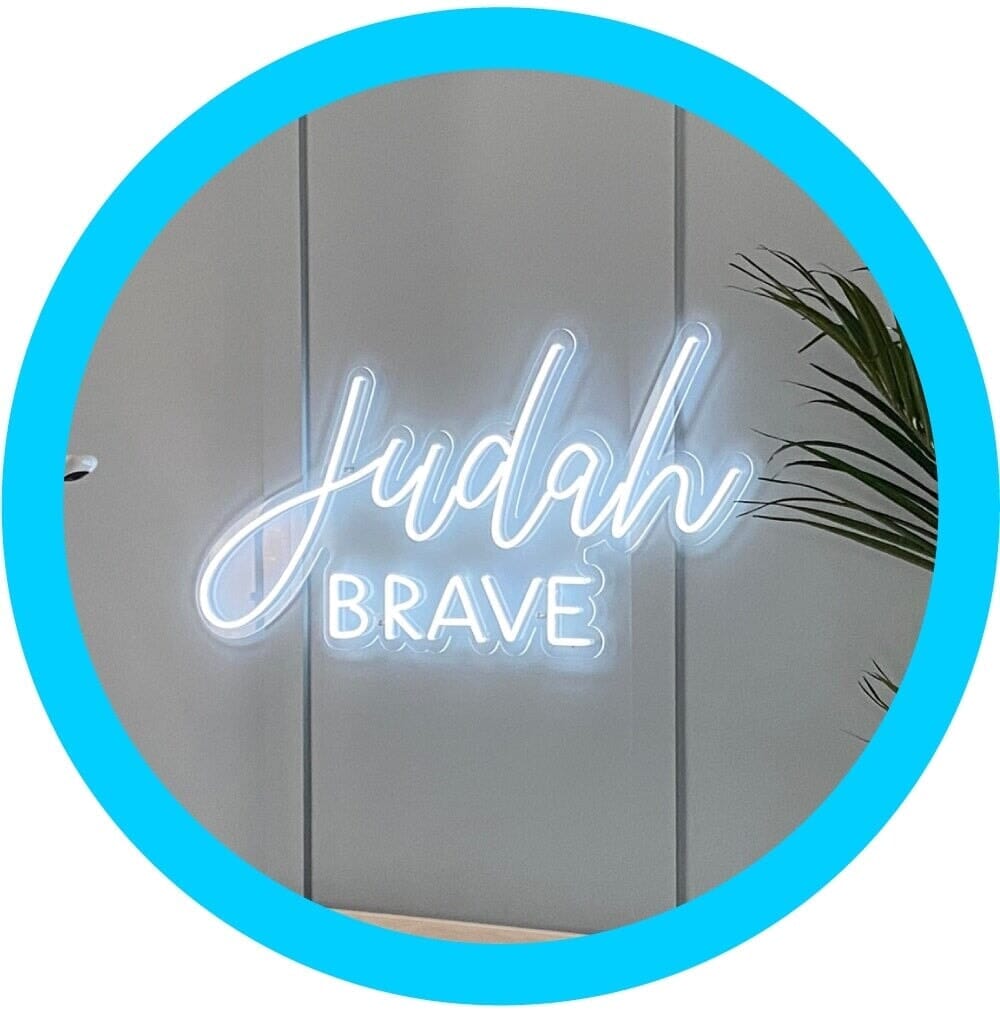 Simple to hang.
We provide a free wall screw kit with each sign, it's like hanging a painting!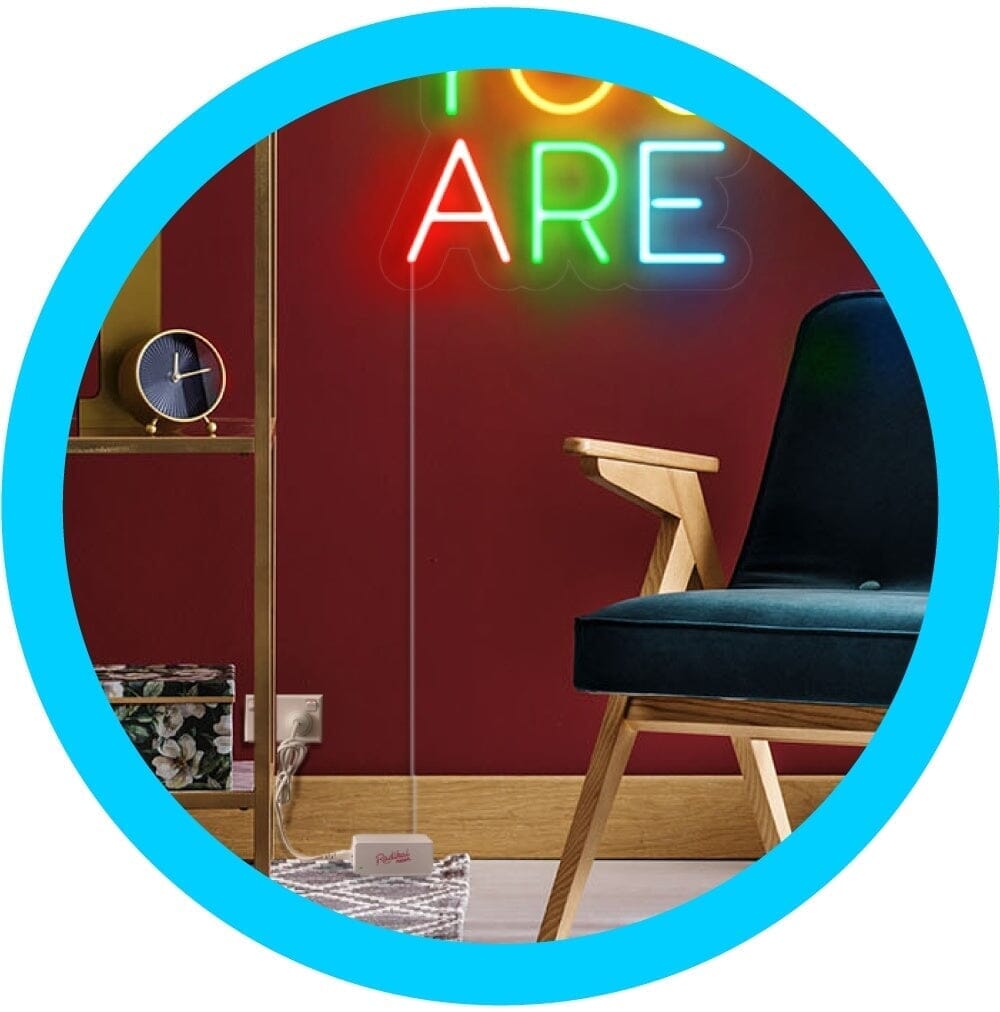 Plug-in and play!
Simply plug your sign in to light up! We'll provide the correct plug for your location too!
Very good company to deal with.
Excellent customer service and professional treatment from the placing of the order right upto delivery. Neon signs are expensive but well worth the investment. The sign I purchased from Radikal Neon is excellent, very cool,creates so much atmosphere and is an ongoing talking point with friends! Overall I'm very happy and have already reccomended Radikal Noen.