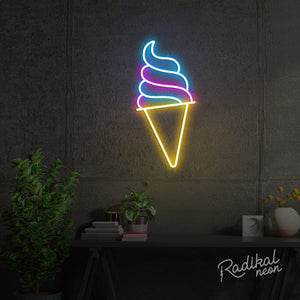 This Ice Cream Neon Sign Keeps It Cool
Our neon signs come loaded with everything you want — just like your favorite ice cream. Inside the box, you'll receive region-appropriate plugs based on the destination country and a free wall screw kit. All you have to do is hang it up and plug it in!
Ice Cream Melts — This Neon Light Doesn't
Ice cream isn't the only cool thing your office or home needs in the summer heat. Radikal®'s neon signs are powered by efficient LED technology, allowing each light to stay running for long periods of time without heating up or emitting buzzing sounds. They're also easy to maintain — all you need to do is wipe them down with a clean, damp cloth!
Create Your Own Ice Cream Neon Sign
Looking for a bit more flavor for your LED cone? You can always find inspiration in our neon gallery! Once you're ready, head over to our custom neon sign builder to design a light that's uniquely yours. You can upload existing designs, or create your own right on our website. Before we start production, we'll send over a design proof so you know exactly what you're getting.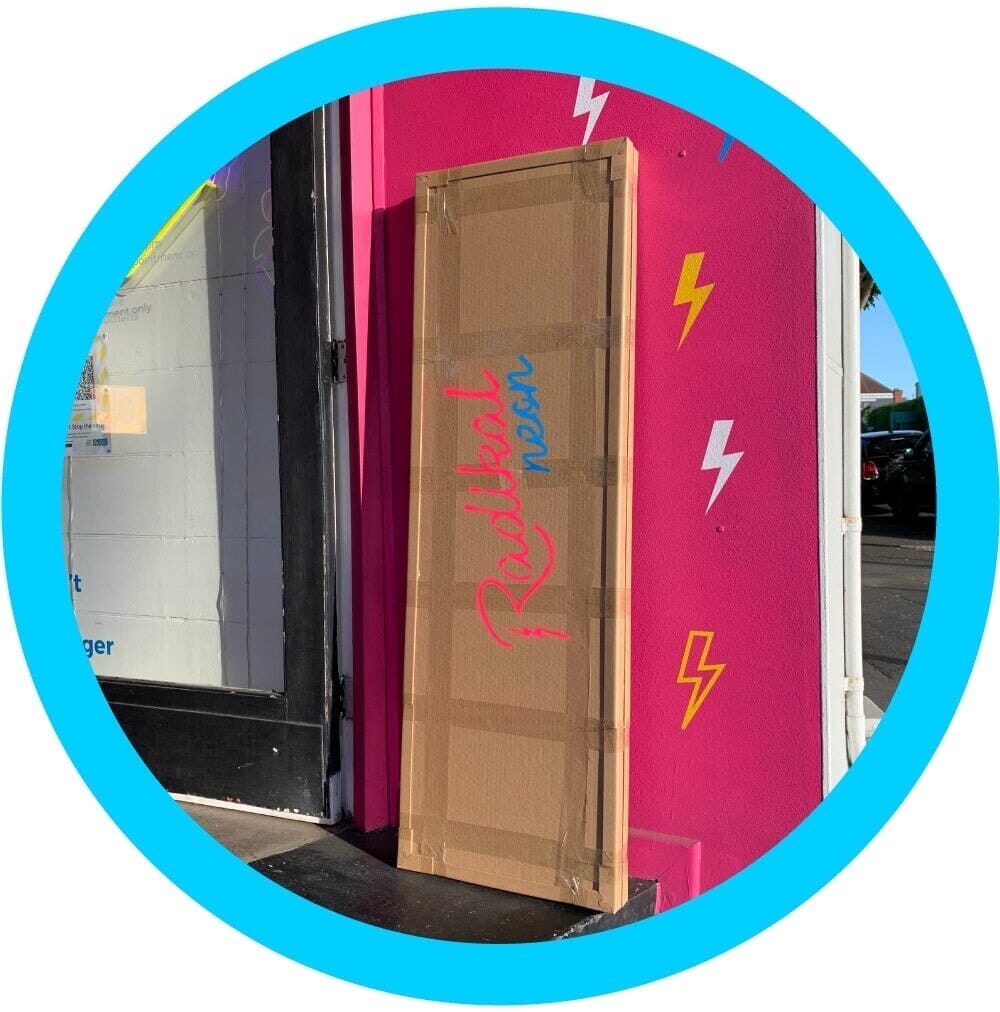 Safely Packed & Fully insured.
Don't worry! We've got you covered until you receive your sign, and put it on your wall!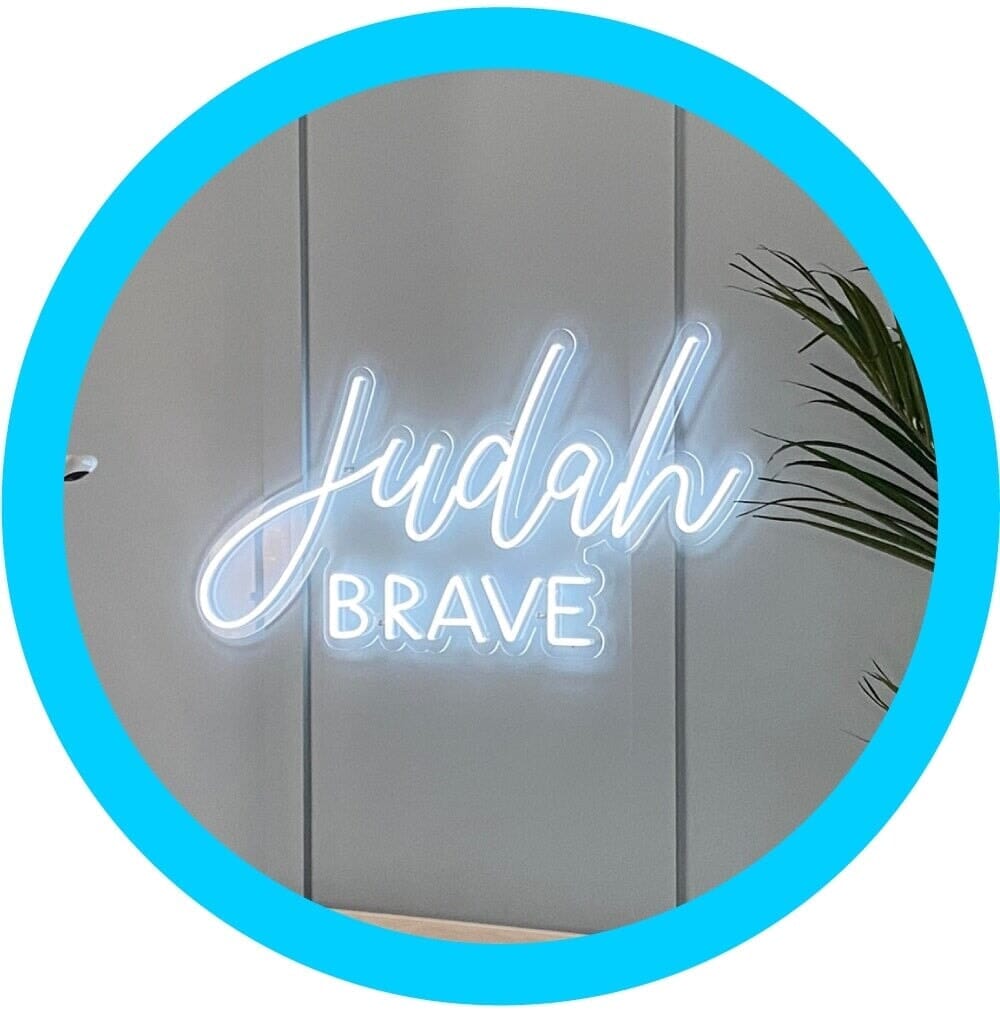 Simple to hang.
We provide a free wall screw kit with each sign, it's like hanging a painting!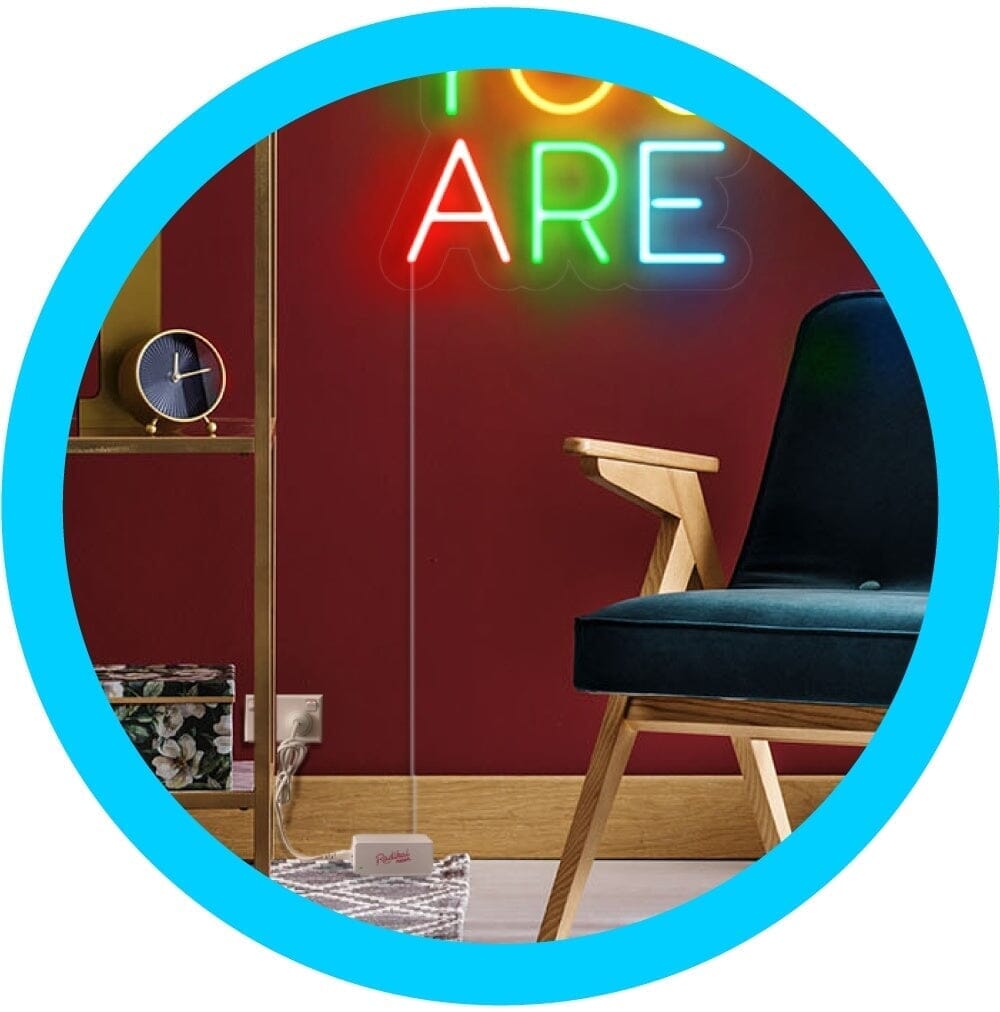 Plug-in and play!
Simply plug your sign in to light up! We'll provide the correct plug for your location too!
LOVE IT !!!
We adore this piece. The colors are bright and light up our space beautifully.