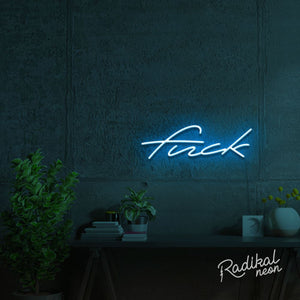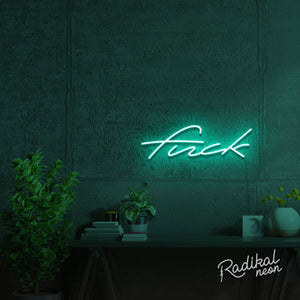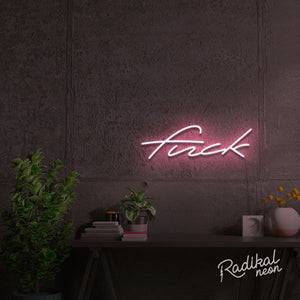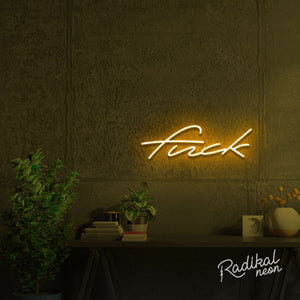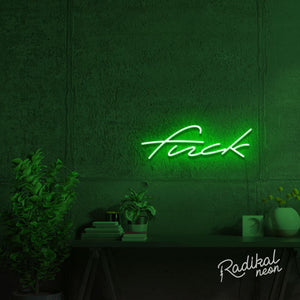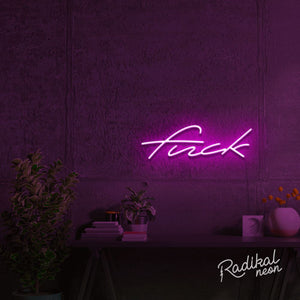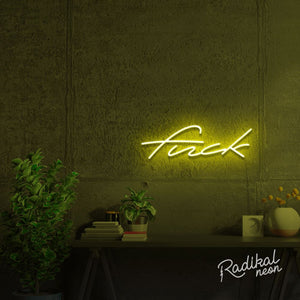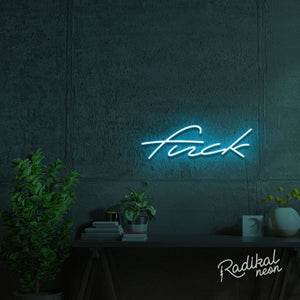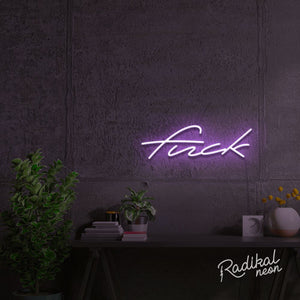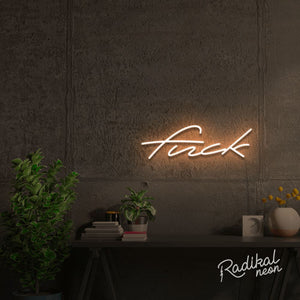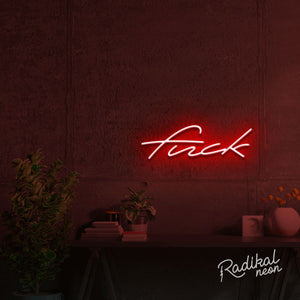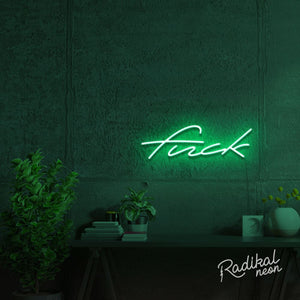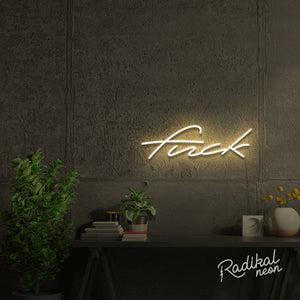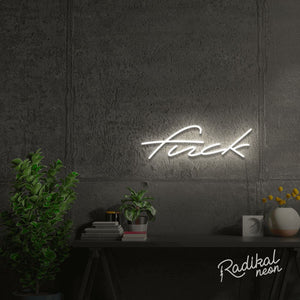 This 'Fuck' Neon Sign Comes With More Than Just Attitude
The LED sign might fuck around, but we don't. Your sign will include everything you need to get up and running in minutes. Use our free wall mounting screw kit to hang up your sign and plug it in with our free region-appropriate plugs.
Waiting For Great Neon Lights? Fuck That!
With Radikal Neon®, you don't have to wait for the finer things in life. We're one of the fastest producing neon sign companies in the world, and we never compromise on quality. Our experts work hard to get your sign to your doorstep as soon as 14 days after ordering. Now that's rad.
Love The 'Fuck' Neon Sign? Shop Our Naughty Collection
If it wasn't obvious already, we like to have fun around here. If you liked this sign, you're going to love the other stuff we've cooked up for you at our neon sign collection. Shop around and find something that speaks to you, or, you can get as wild as you want and design your very own custom neon sign with our builder.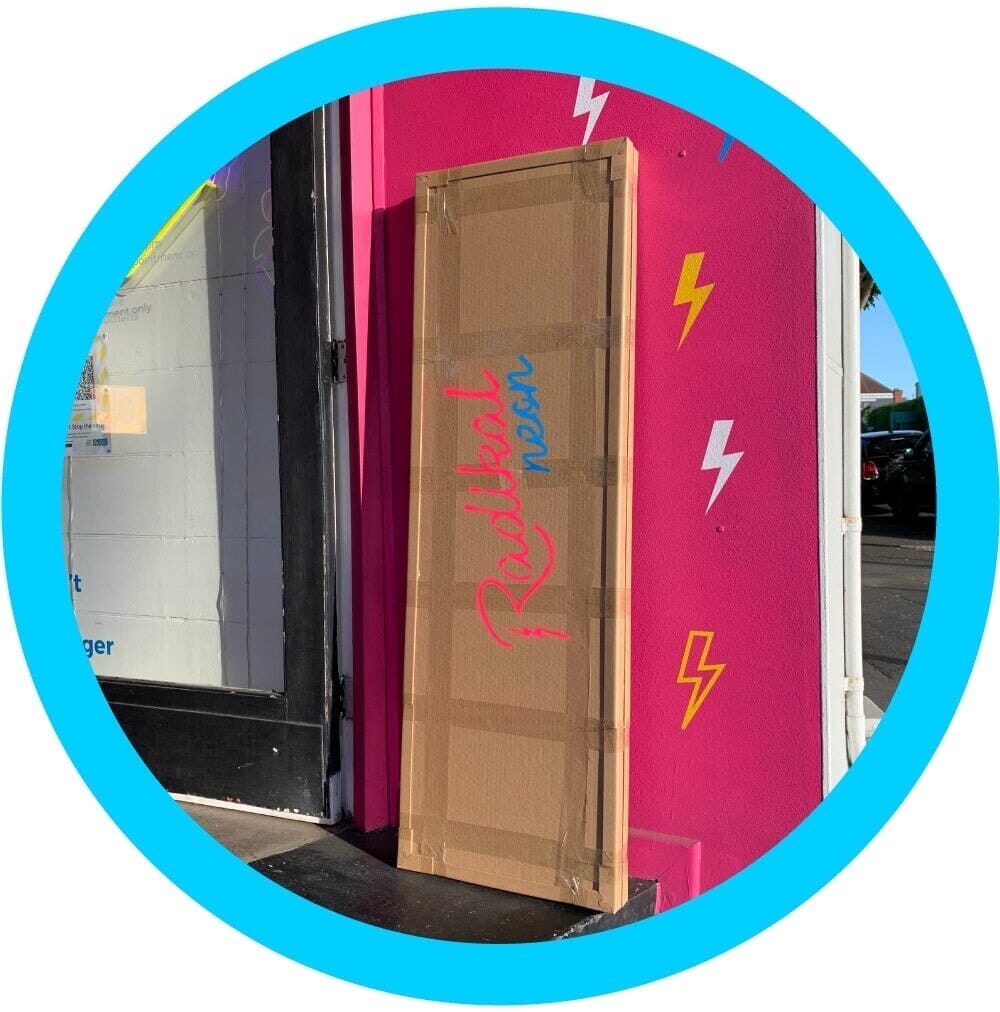 Safely Packed & Fully insured.
Don't worry! We've got you covered until you receive your sign, and put it on your wall!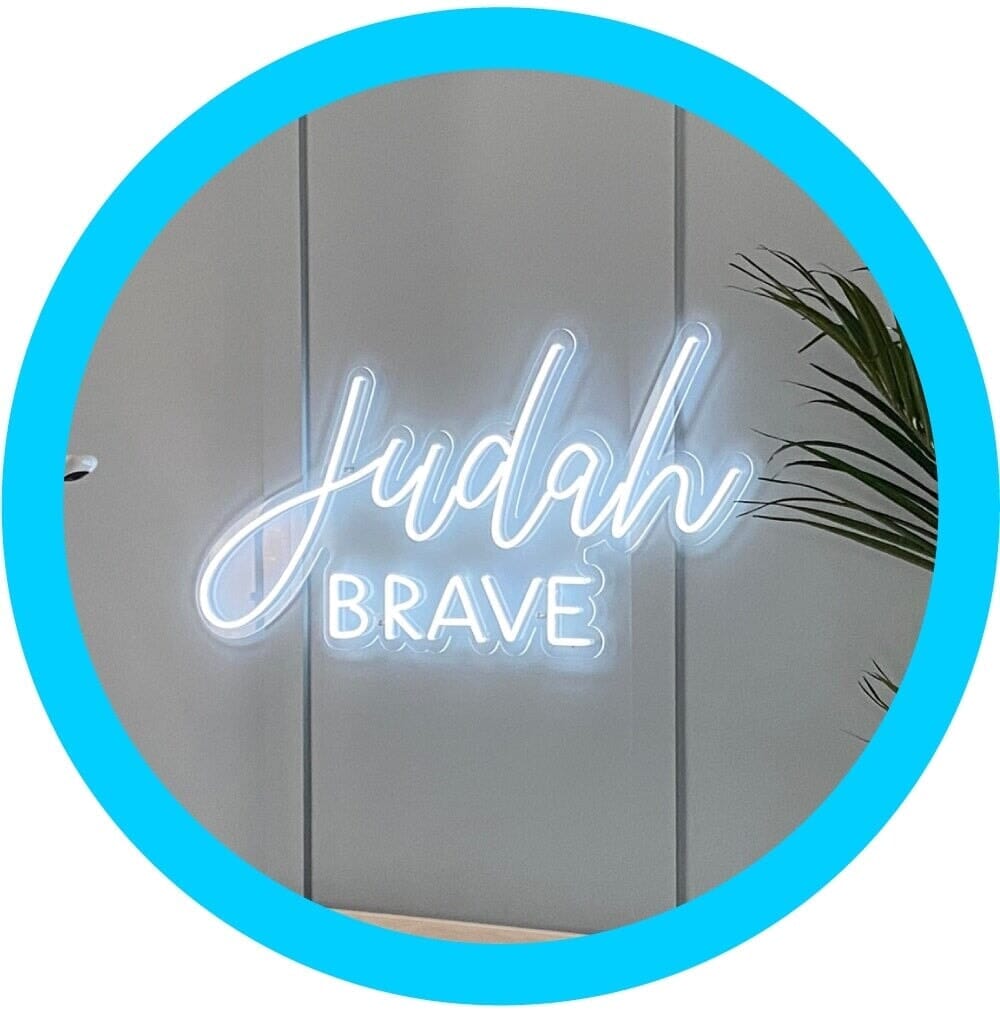 Simple to hang.
We provide a free wall screw kit with each sign, it's like hanging a painting!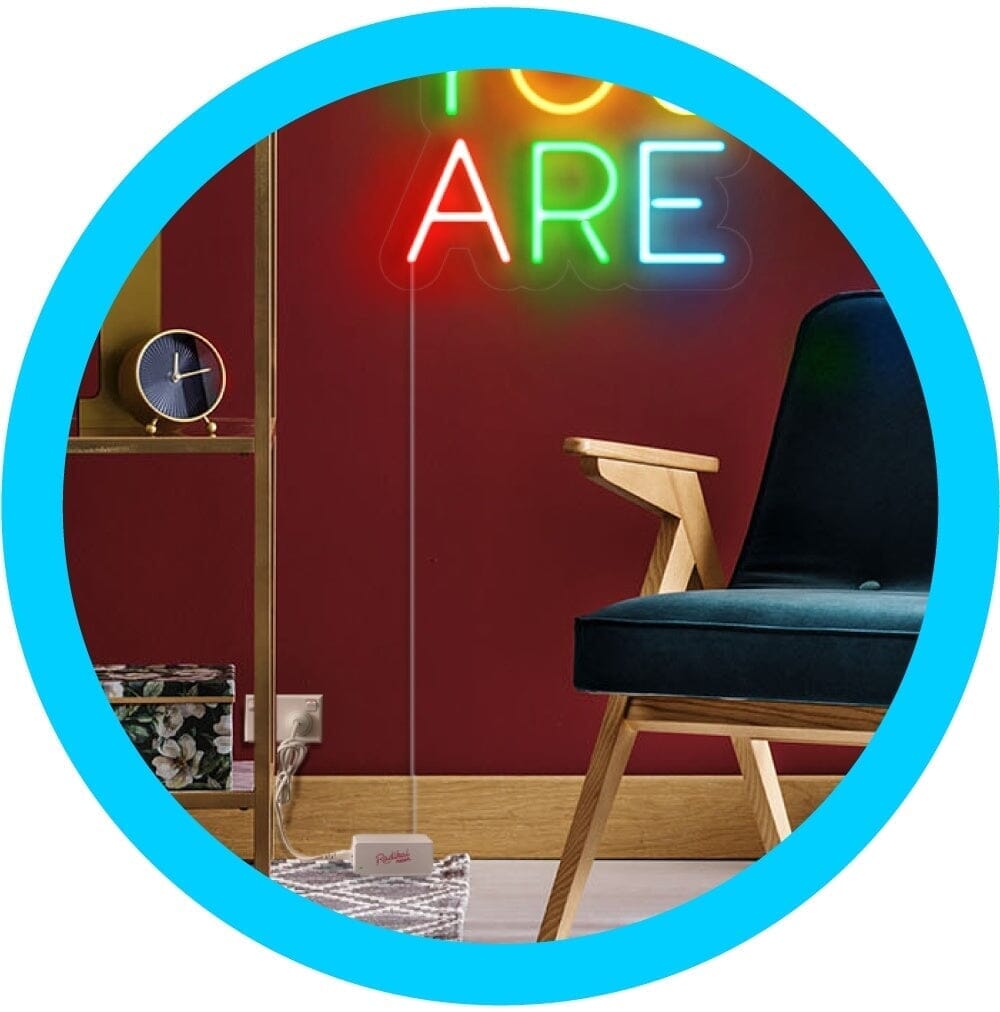 Plug-in and play!
Simply plug your sign in to light up! We'll provide the correct plug for your location too!