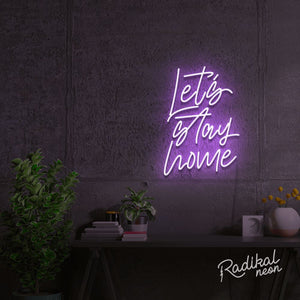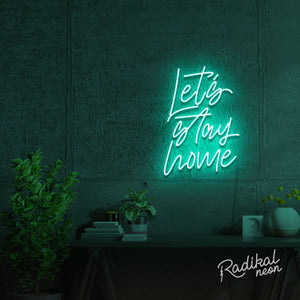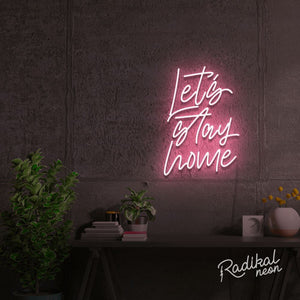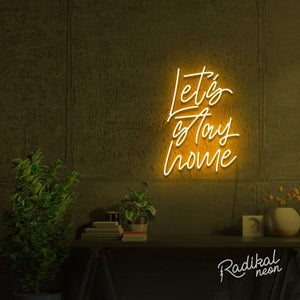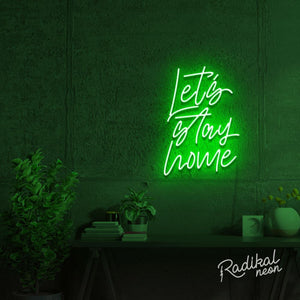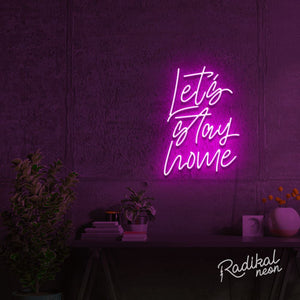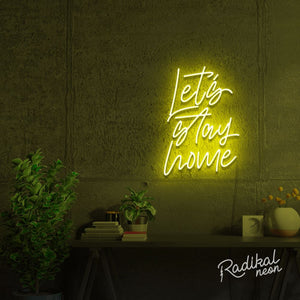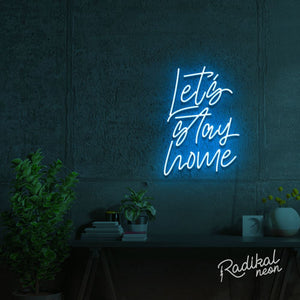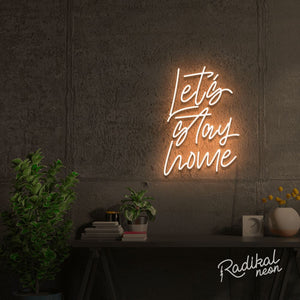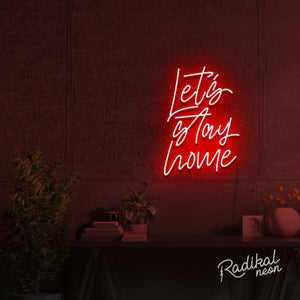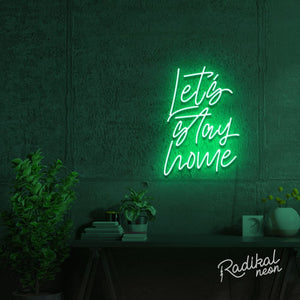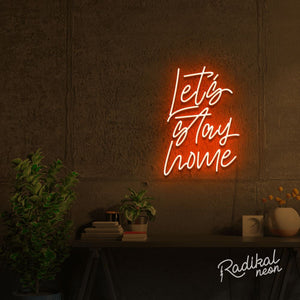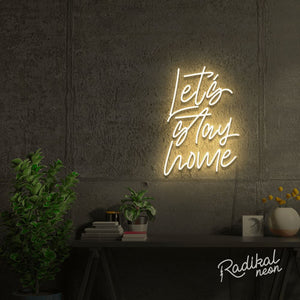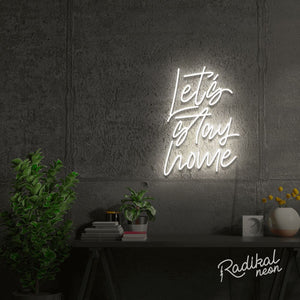 Stylish Wall Art that Lets You Stay Home 
Let's create a vibe to stay cozy in your home with this neon sign. It's so easy to set up, you won't need any outside help! Simply use our complimentary wall-mounting screw kit to hang it on your favorite wall. We make sure we send it to you with the correct electric plugs for your country.
Guaranteed Satisfaction
Our customers love our products at Radikal Neon, and we work hard to make that happen. Each sign we sell is handcrafted per your specifications. We offer some of the fastest turnarounds in the industry at 12-20 days. Moreover, your purchase also includes free shipping to your country and a 12-month warranty for all electrical damage.
Create a Custom Sign with Radikal Neon
Check out more wall art like this 'Let's Stay Home' neon sign in our collection. You can also customize your own sign in minutes with our Custom Neon Builder. Custom orders at Radikal Neon also include our 12-month warranty and quick delivery.
Learn more about our products and service in our FAQ section. Feel free to call us if you have any queries.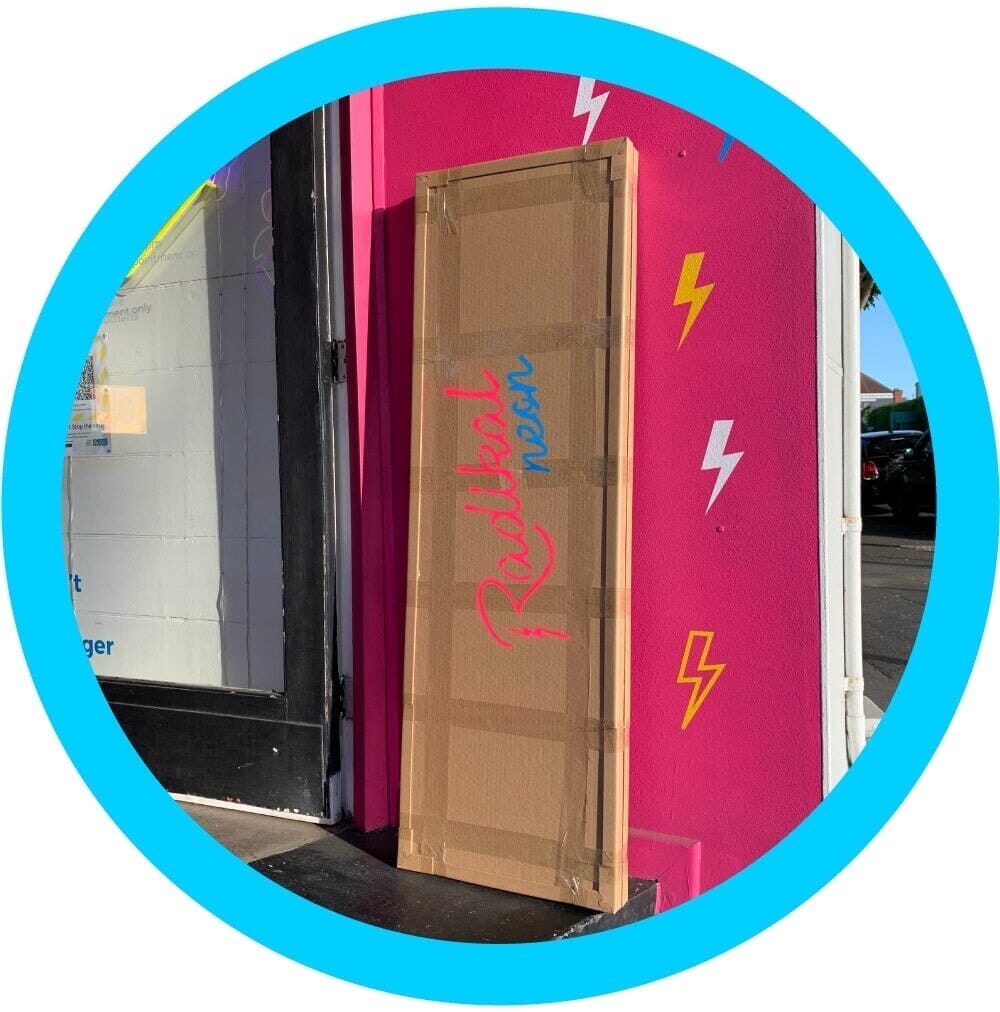 Safely Packed & Fully insured.
Don't worry! We've got you covered until you receive your sign, and put it on your wall!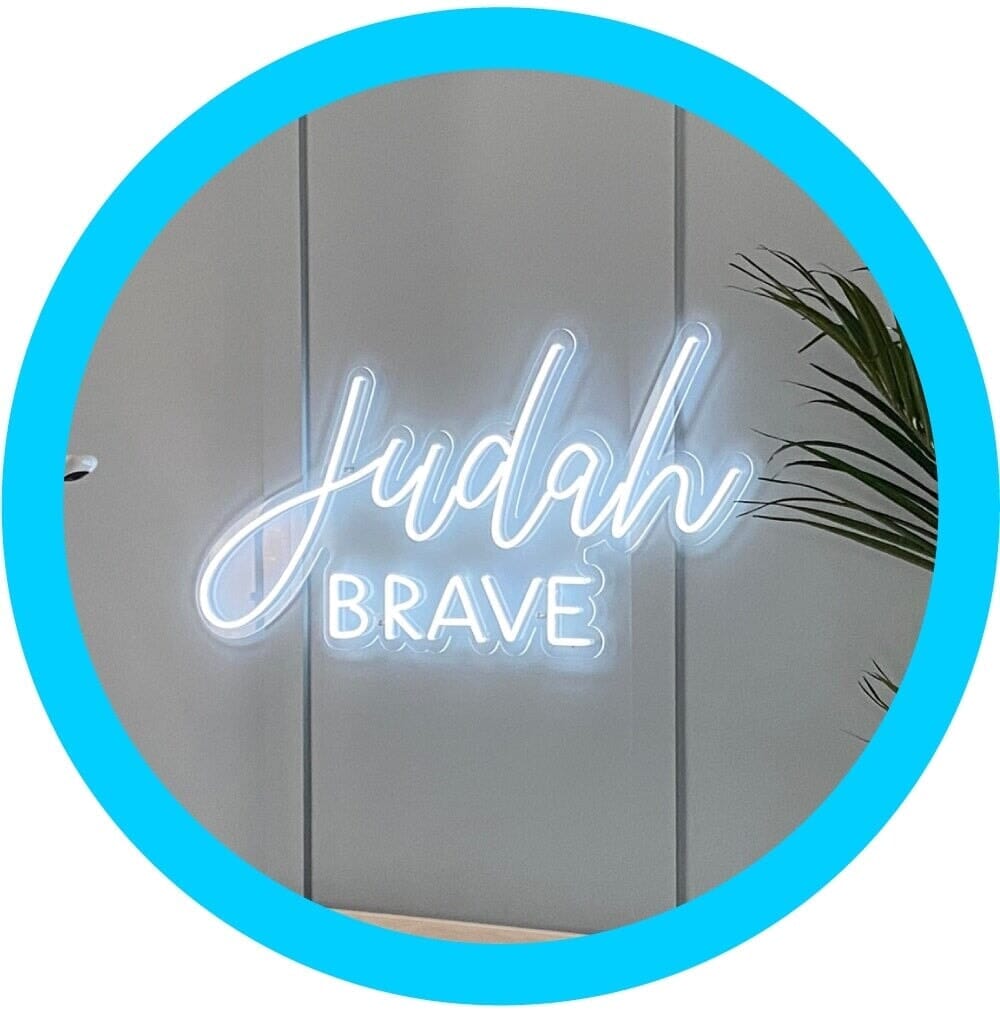 Simple to hang.
We provide a free wall screw kit with each sign, it's like hanging a painting!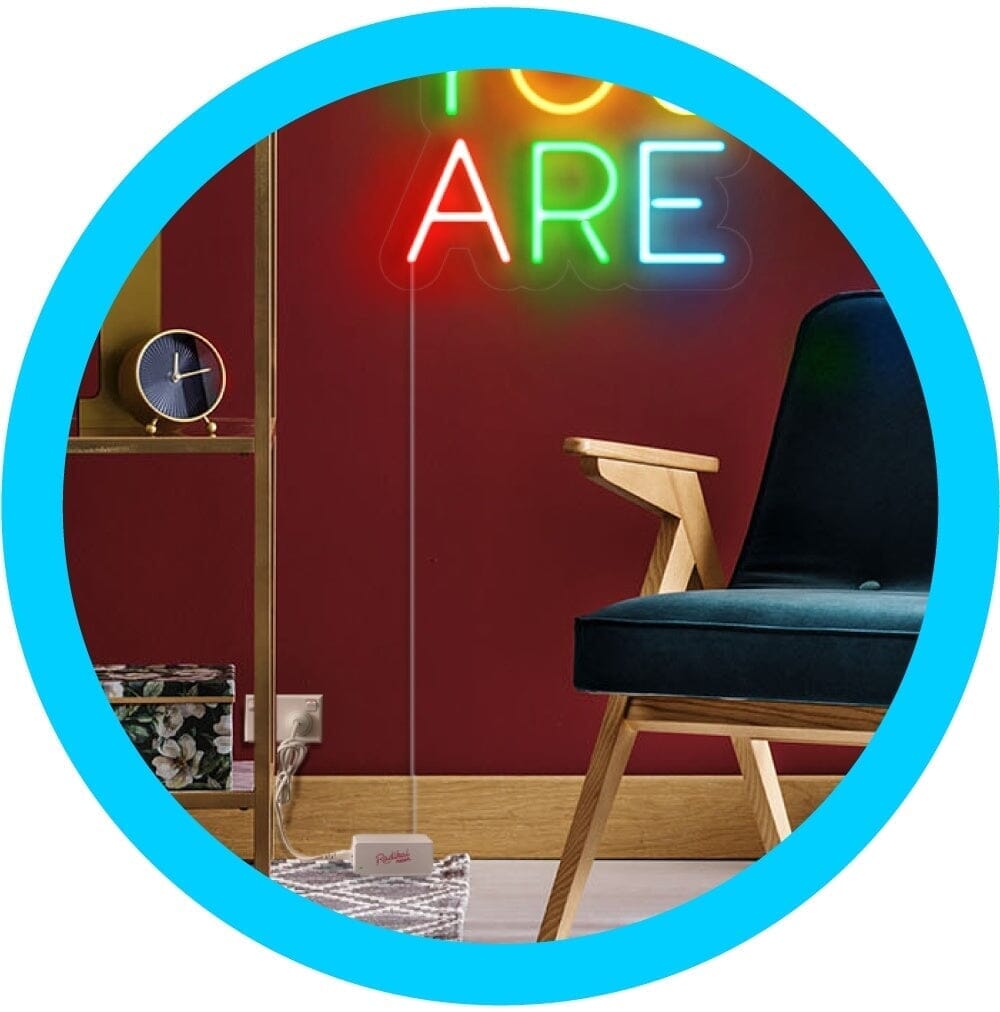 Plug-in and play!
Simply plug your sign in to light up! We'll provide the correct plug for your location too!