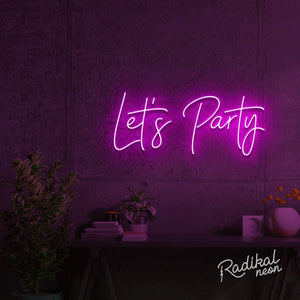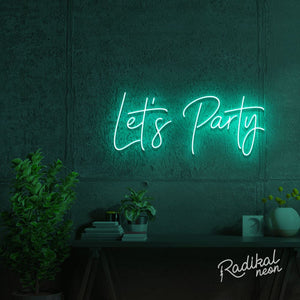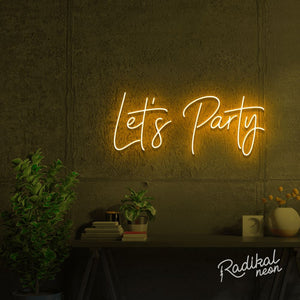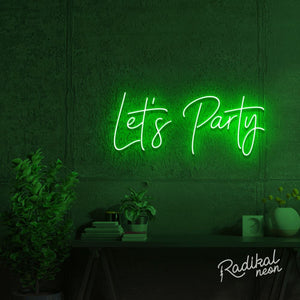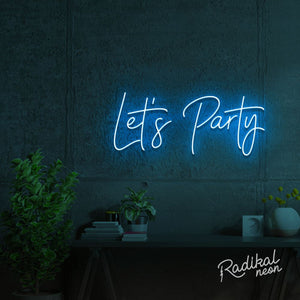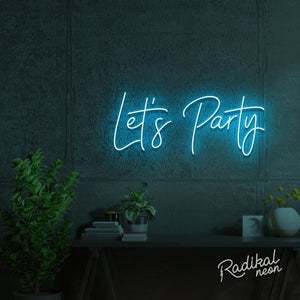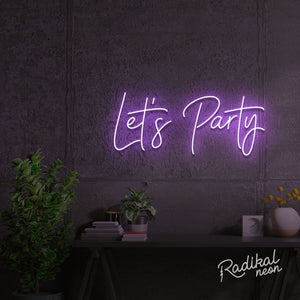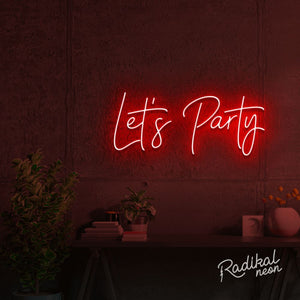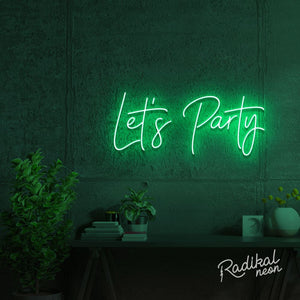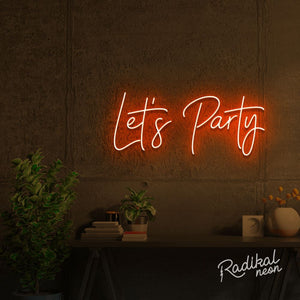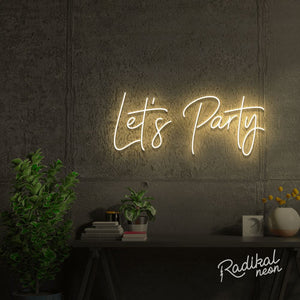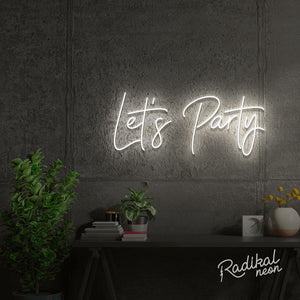 Let's Get the Party Started with this Neon Sign!
Switch it on to get the good times going before your guests arrive or while you get ready for a fun night out. You can hang it pretty much anywhere you like! The sign's LED lights are set against a transparent acrylic board so you can mount the frame on a wall hassle-free with our complimentary screw kit. Additionally, this sign will arrive with the proper electric plugs for your country.
We Guarantee You'll Love It
At Radikal Neon, we guarantee satisfaction with every purchase. All our signs are handcrafted as per your order and include a 12-month warranty for electrical damage. You can expect to receive it in as little as 12-20 days and with our free worldwide shipping, you won't even have to pay for delivery.
Shop Customized LED Neon Signs
Want to complement your Let's Party neon sign with a custom addition? Or create your own design? We would love to bring your idea to life by crafting a personalized LED neon sign for you. Browse our gallery or some of our preset designs for inspiration.
Questions? Check out our FAQs or simply contact us. We'd love to hear from you!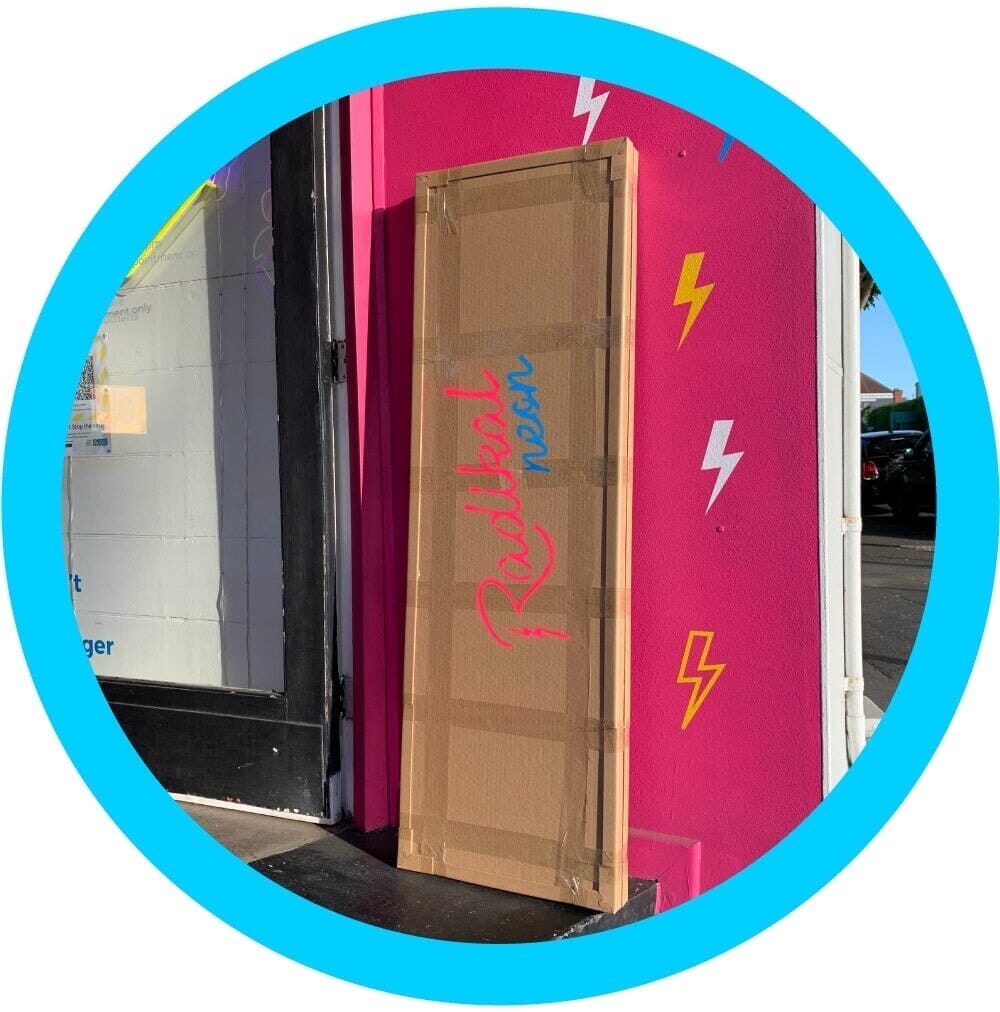 Safely Packed & Fully insured.
Don't worry! We've got you covered until you receive your sign, and put it on your wall!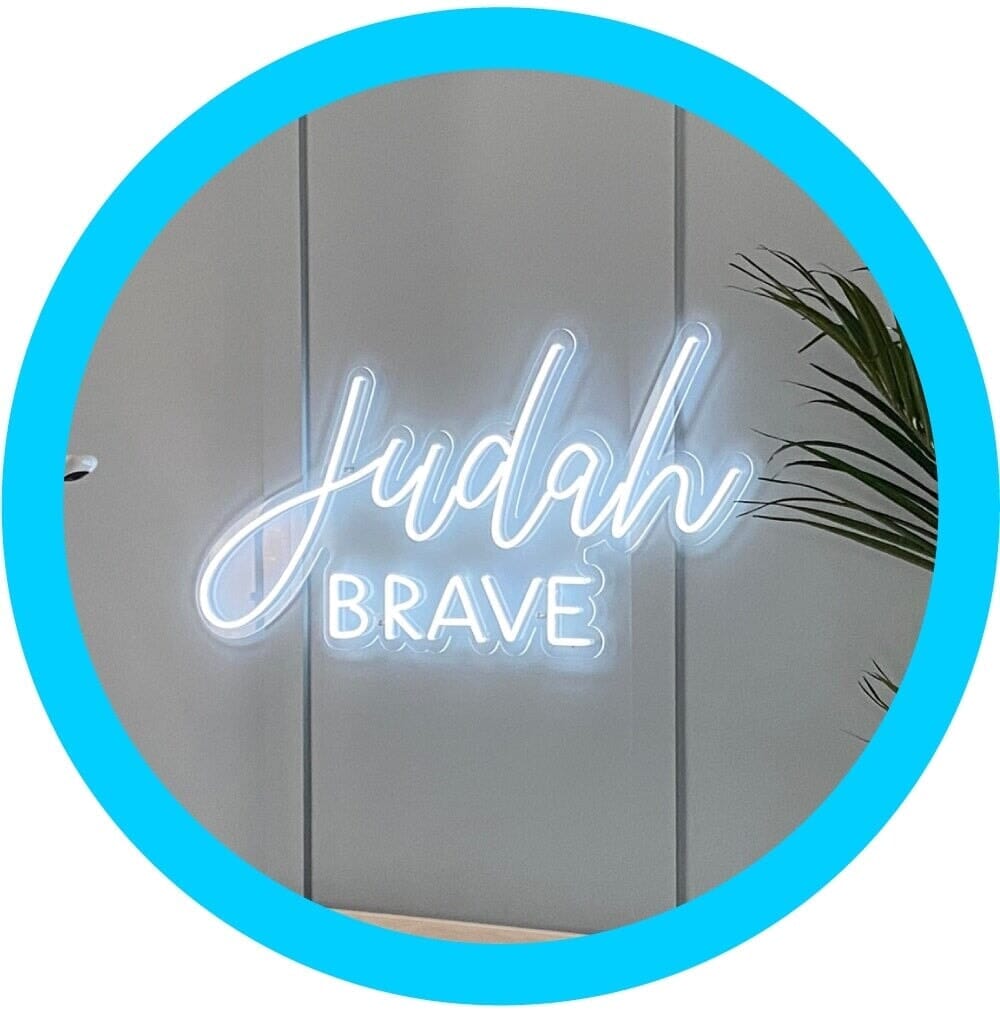 Simple to hang.
We provide a free wall screw kit with each sign, it's like hanging a painting!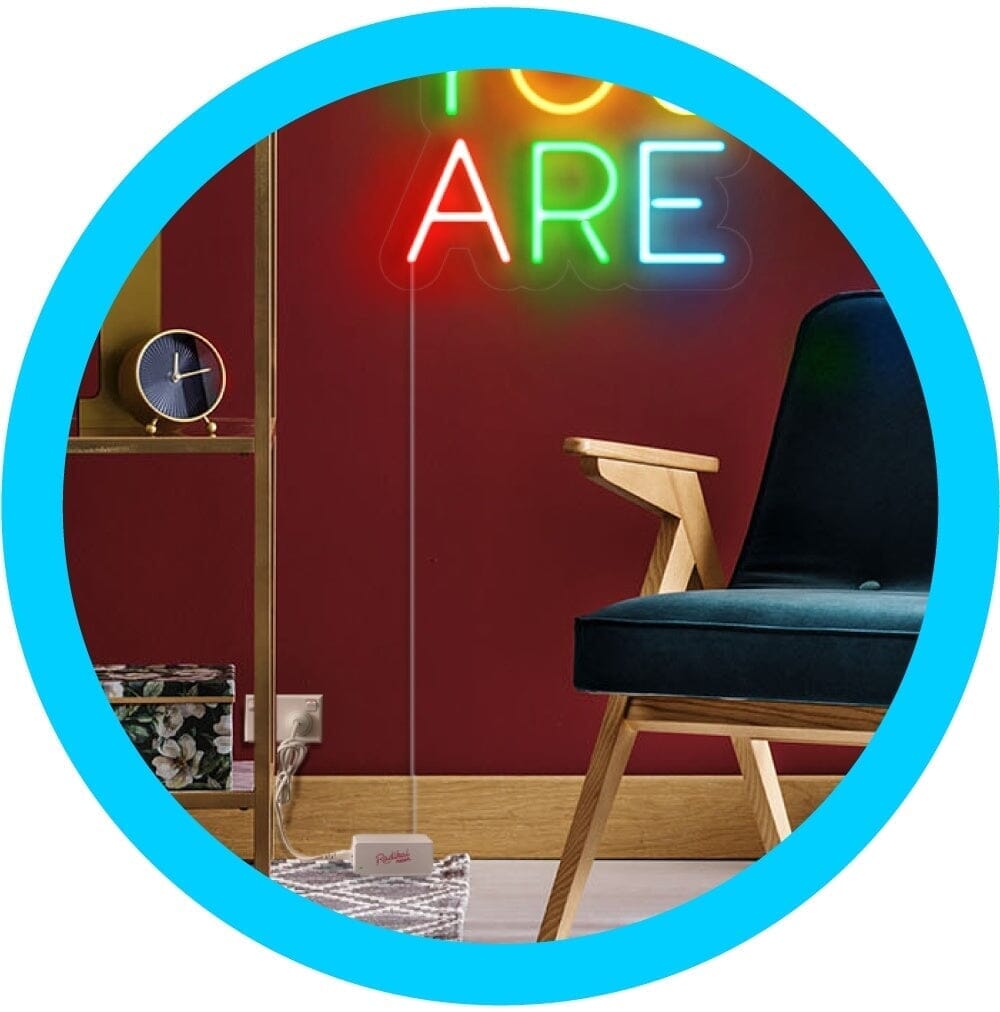 Plug-in and play!
Simply plug your sign in to light up! We'll provide the correct plug for your location too!
High Quality, High Value
Love Neon Radkial's signs! The quality of the product and price is great. Turnaround time is fast and reliable. Always pleased with my purchase!