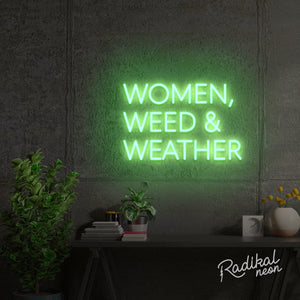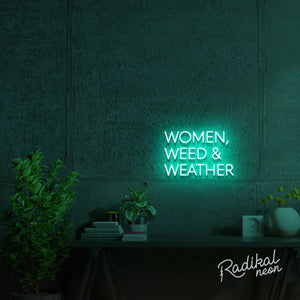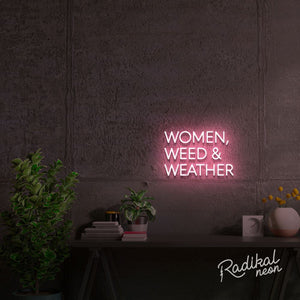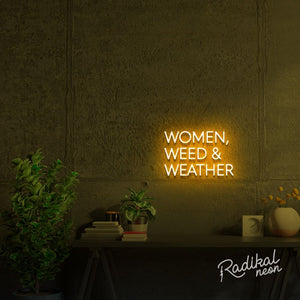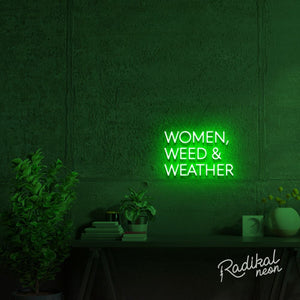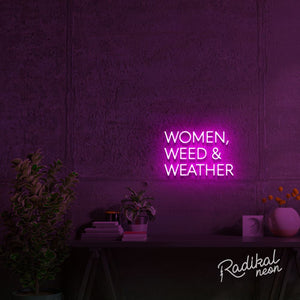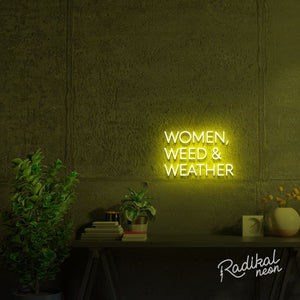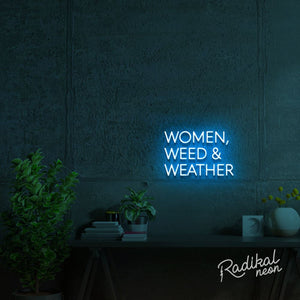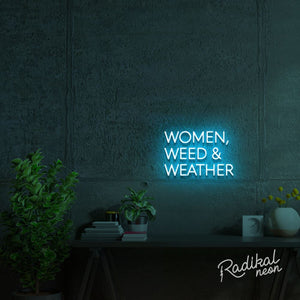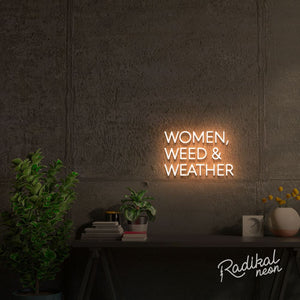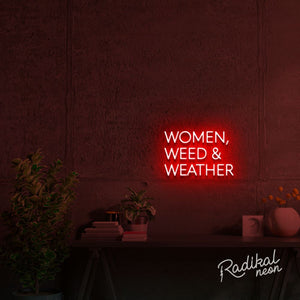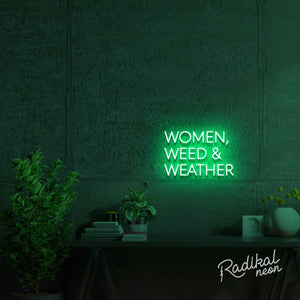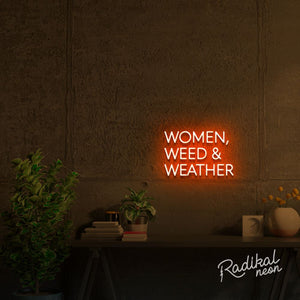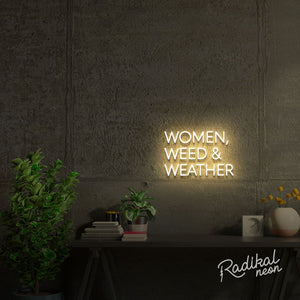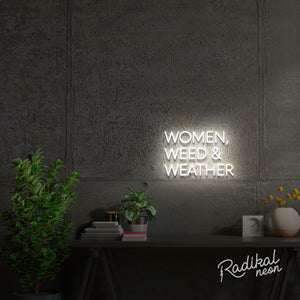 Good Times Made Better With Neon
Great times begin with great lights, and we set you up with everything you need for an unforgettable experience. Along with your handmade neon sign, you'll receive region-appropriate plugs based on your order location and a free wall screw kit for hassle-free installation. Hang it up, plug it in, and party on.
Keep It Lowkey With A Great Women, Weed, and Weather Neon Light
Constant buzzing and a warmed-up room is the last thing you want when you're trying to set a lowkey vibe for your friends or customers. At Radikal Neon®, we take care of that problem for you with our LED lights. LED neon lights are easy to maintain, stay cool, and run completely silently. Learn more about them with our FAQ!
Looking For More? Design Your Own Sign Today!
Looking to go beyond customizable color options? Way ahead of you. Create a fully customized sign for your business or home with our powerful custom sign builder. You can work on a brand-new design on our website or upload an existing one you had in mind! We'll send you a design proof before shipping your sign out so you know exactly what you're getting.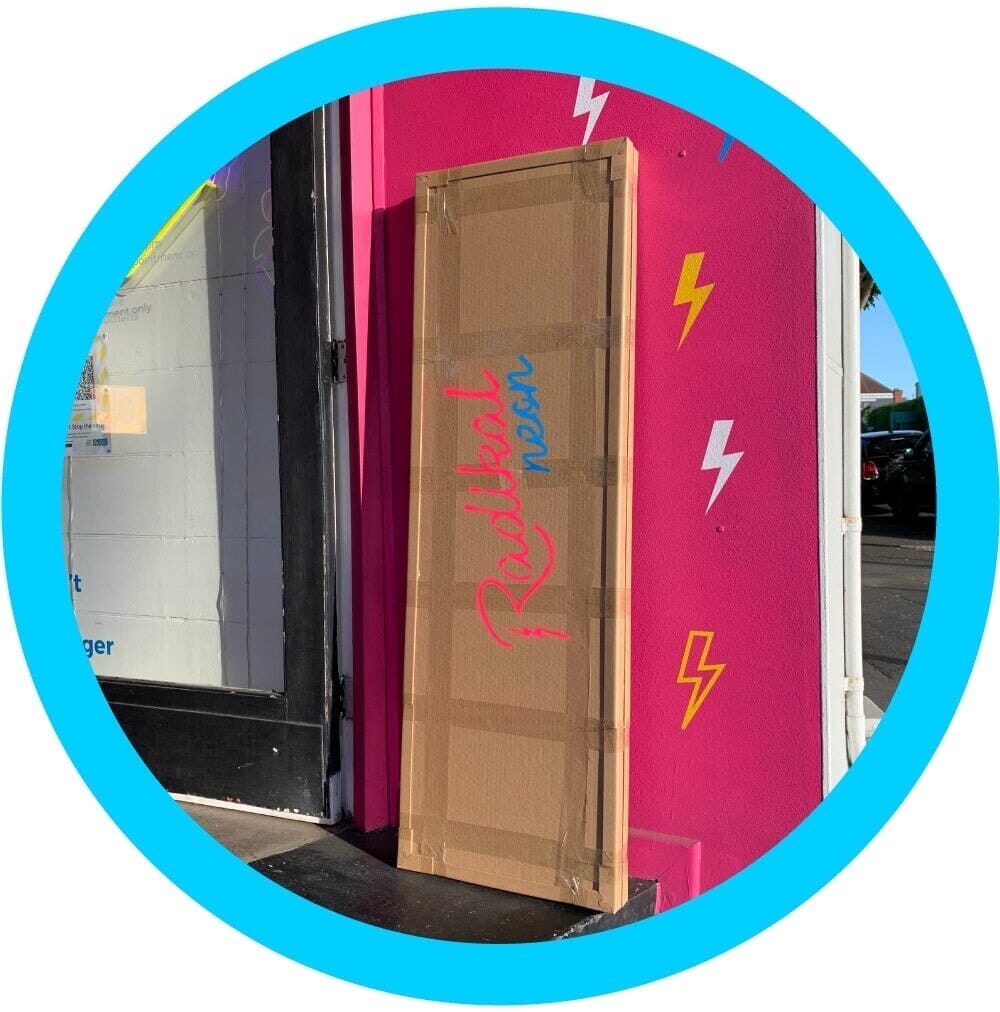 Safely Packed & Fully insured.
Don't worry! We've got you covered until you receive your sign, and put it on your wall!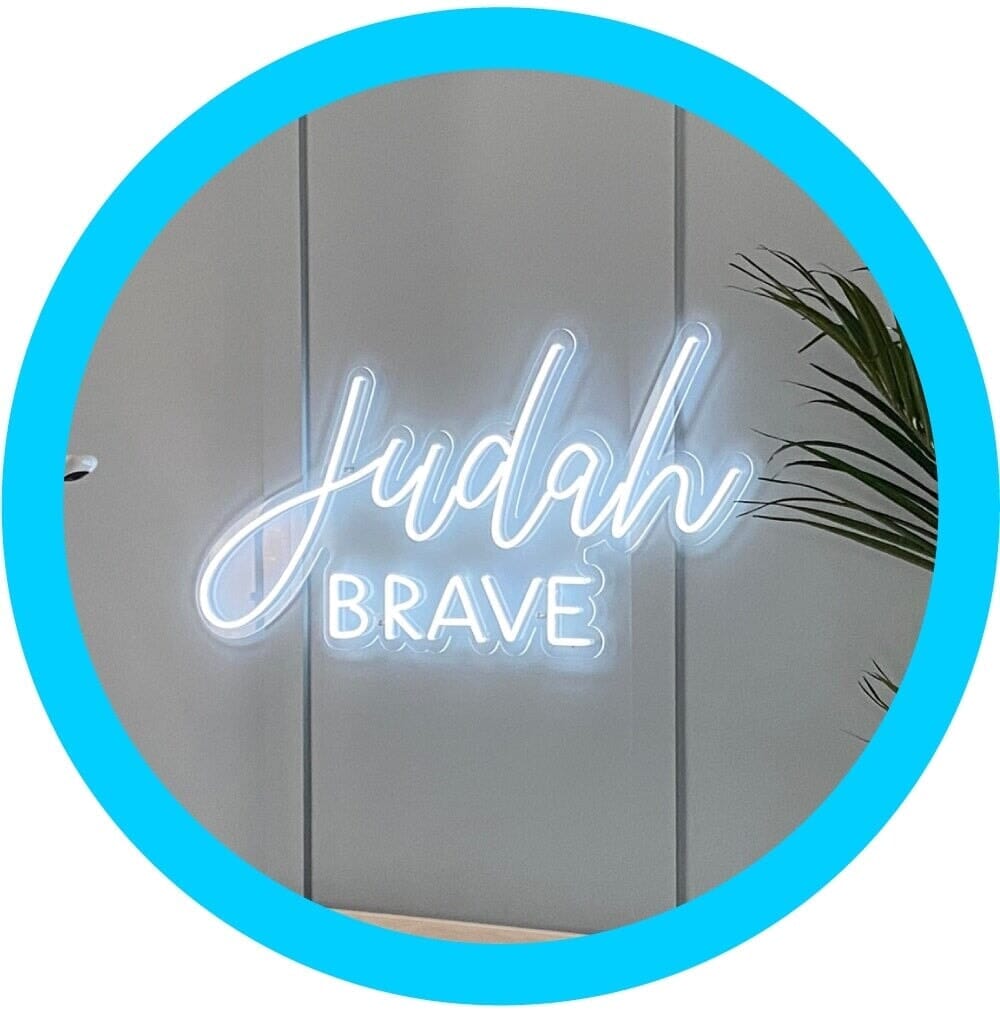 Simple to hang.
We provide a free wall screw kit with each sign, it's like hanging a painting!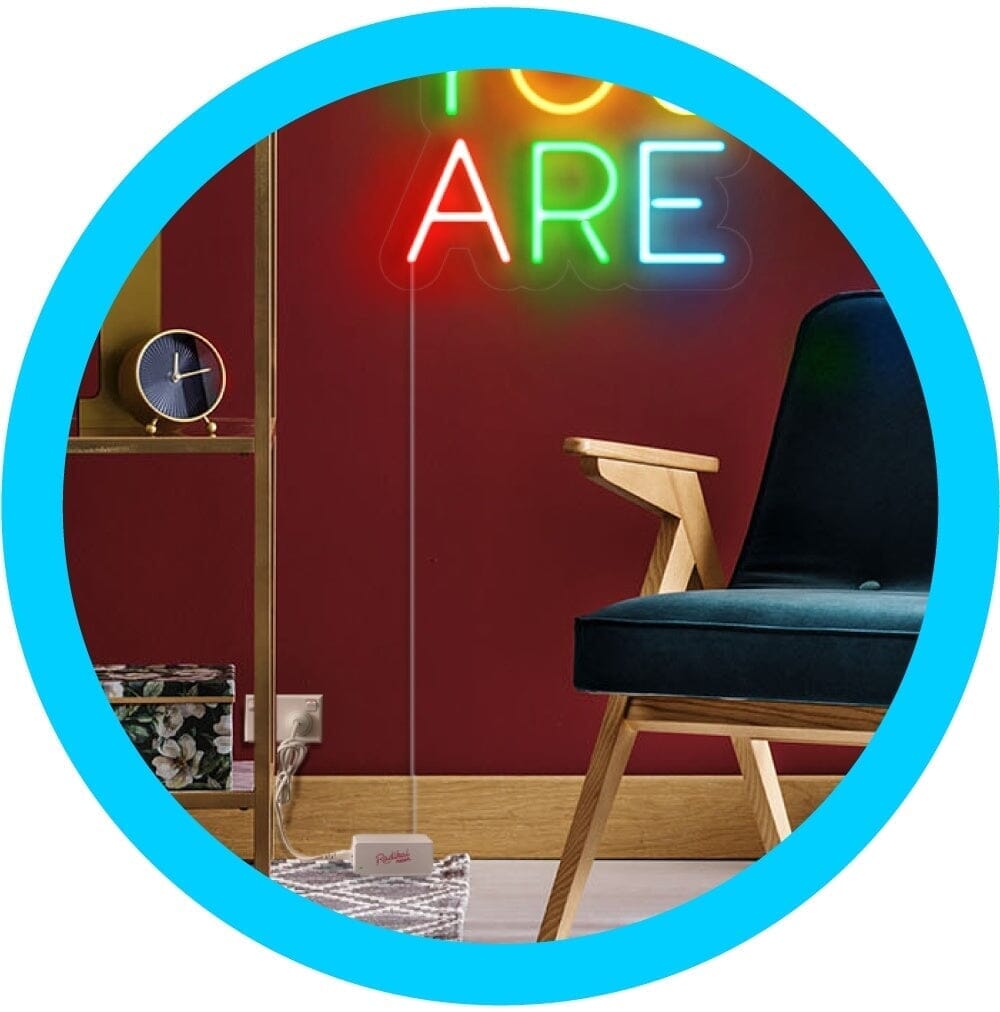 Plug-in and play!
Simply plug your sign in to light up! We'll provide the correct plug for your location too!