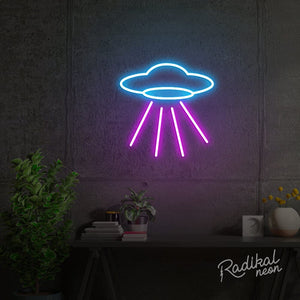 Add Something Extra-terrestrial to Your Space
This UFO neon sign comes with everything you need to comfortably mount it on your wall. The lights are set against a transparent acrylic backing, which makes it a lot like hanging a painting. We'll include a complimentary wall mounting screw set to help you with this. The sign also comes pre-installed with the correct electric plugs so that you can safely operate it in your country.
Satisfaction Guaranteed
At Radikal Neon, it matters to us that you're happy with your purchase. All our signs are handcrafted per your order and come with a 12-month warranty for natural breakage and electrical malfunction. We ship worldwide, for free. Plus, if you're a returning customer, you're entitled to a 15% discount on your sign.
This Is Your Sign to Create a Custom Neon Light
If this UFO isn't quite the vibe you're aiming for, you can easily create a custom sign with Radikal Neon! Maybe you'd like to add a floating cow to this design or a green alien atop it. Or maybe you'd like to design your own unique sign. Simply send us your design or concept and we'll be delighted to craft it for you.
Expect top-quality, durable signs that are a pleasure to showcase. Reach out to us with any questions about our products or service or browse through our FAQs for more information.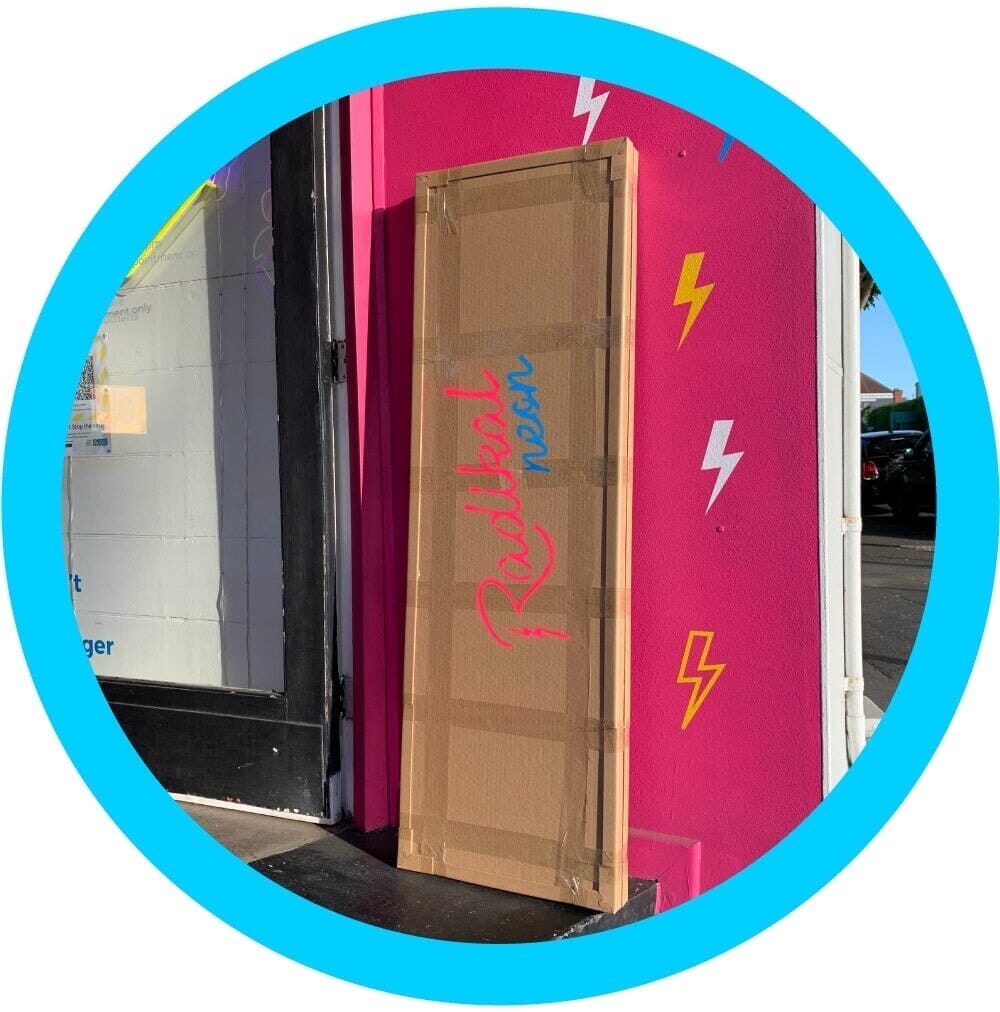 Safely Packed & Fully insured.
Don't worry! We've got you covered until you receive your sign, and put it on your wall!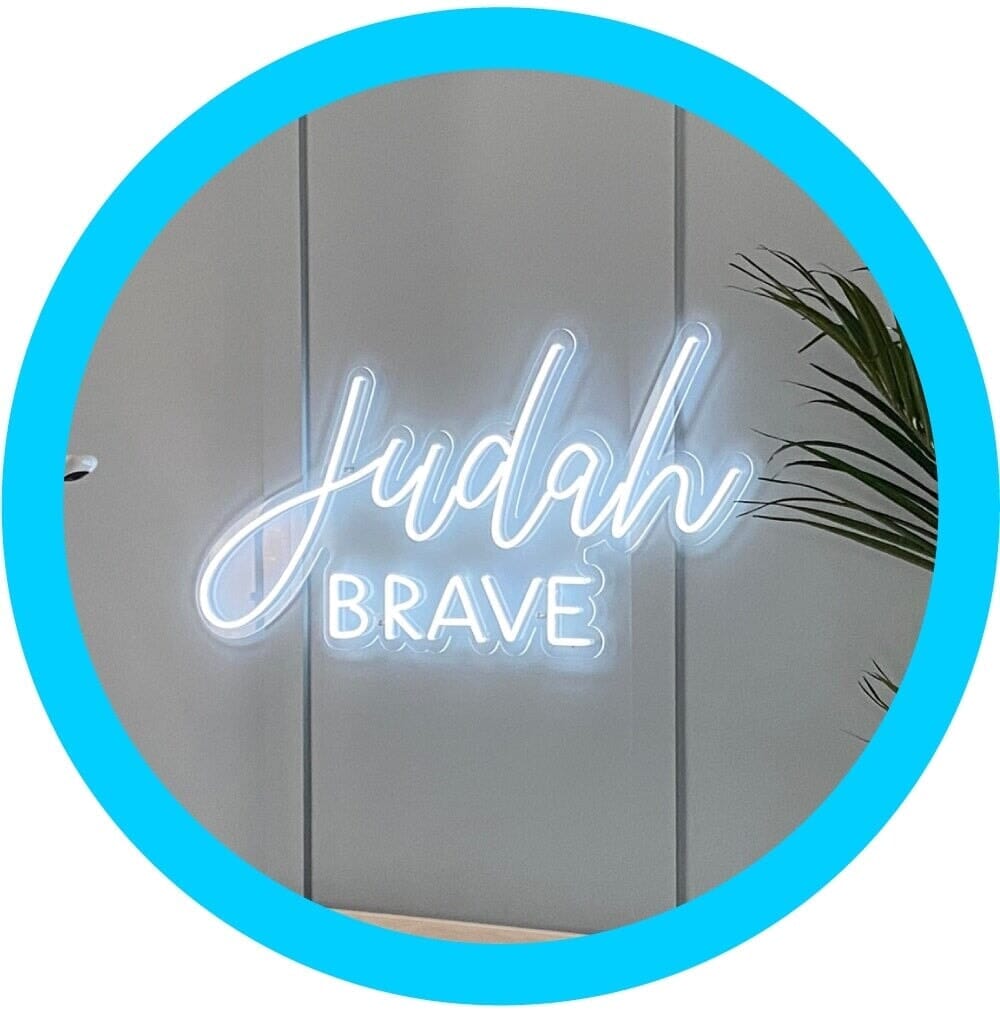 Simple to hang.
We provide a free wall screw kit with each sign, it's like hanging a painting!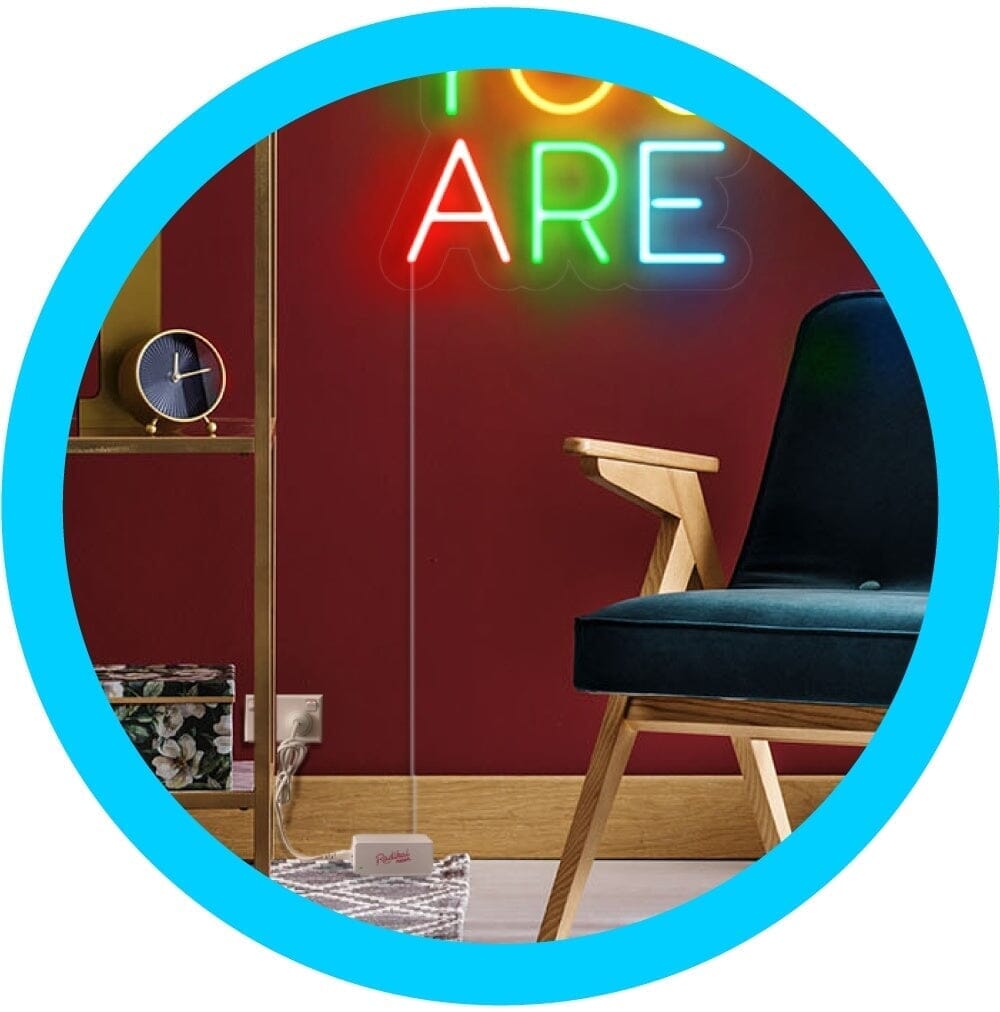 Plug-in and play!
Simply plug your sign in to light up! We'll provide the correct plug for your location too!