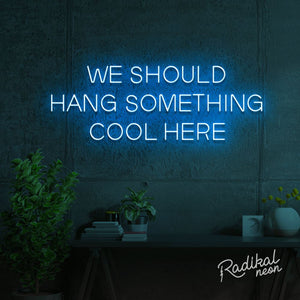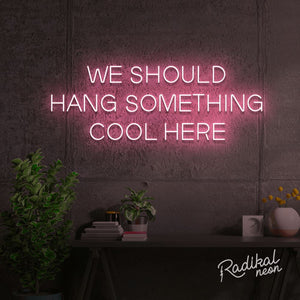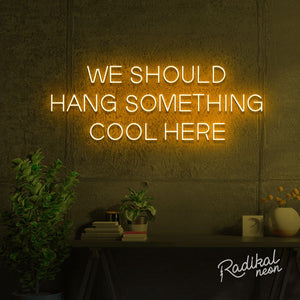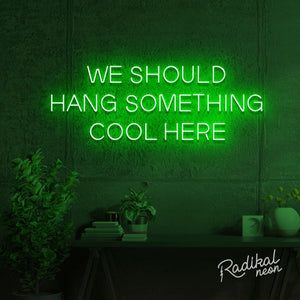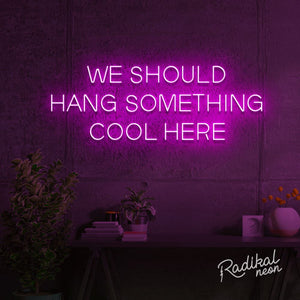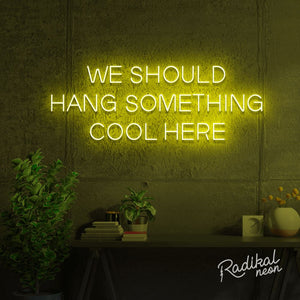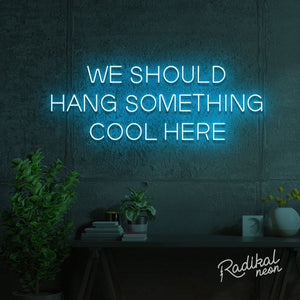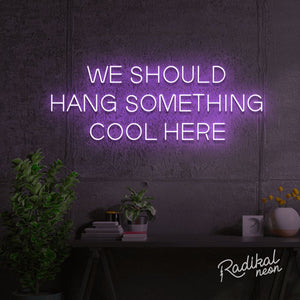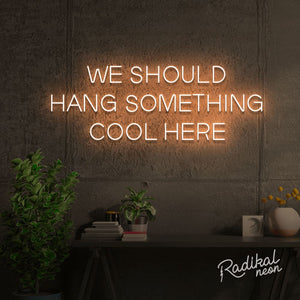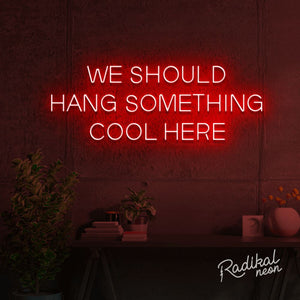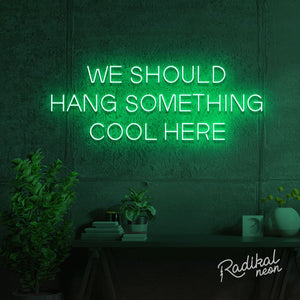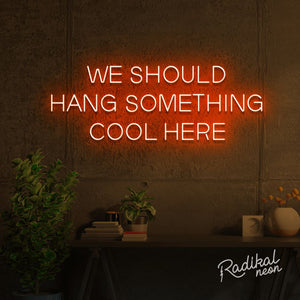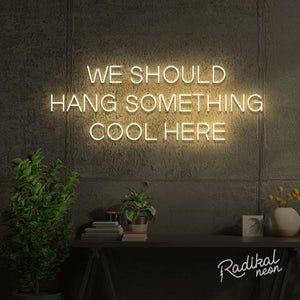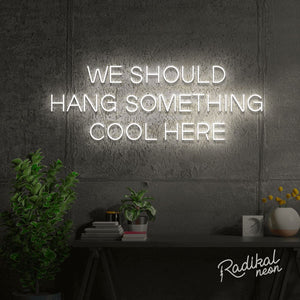 What's Included With Your 'We should hang something here' Sign?
There's more in the box than just your next favorite neon sign. Inside, you'll find a free wall screw kit and region-appropriate plugs to get you set up in minutes. We also use a transparent acrylic backing for all our neon signs for a hassle-free experience.
Ironic Wall Art, powered by LED Neon
You've got a lot in common with our neon signs. For starters, you're both incredibly cool. Our neon signs are powered by efficient LED technology that can run for days on end without heating up like traditional neon does. Plus, they don't make that annoying buzzing sound.
We Should Write Something Cool Here
If you're looking for more signs like our 'We should hang something cool here' neon sign, shop the Radikal Neon collection featuring everything from witty quotes to romantic wedding signs. Get you a store that can do it all.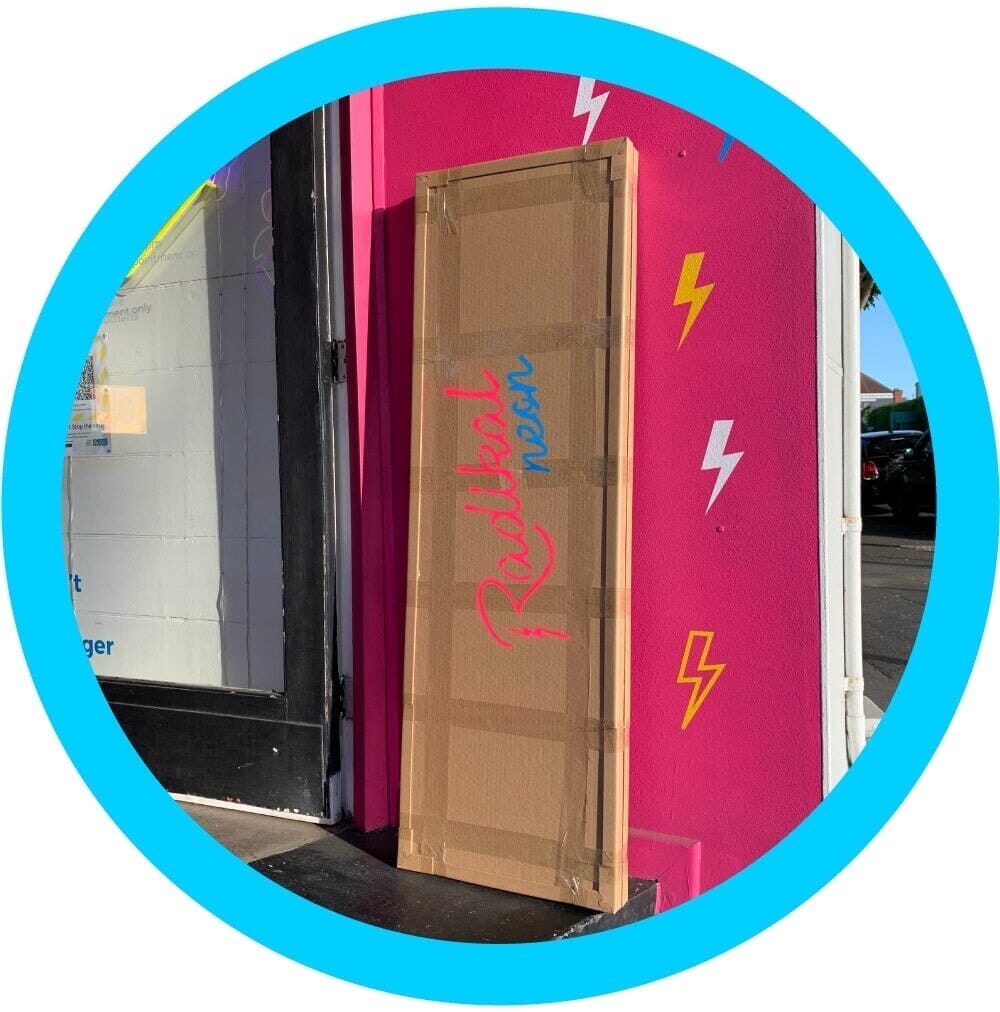 Safely Packed & Fully insured.
Don't worry! We've got you covered until you receive your sign, and put it on your wall!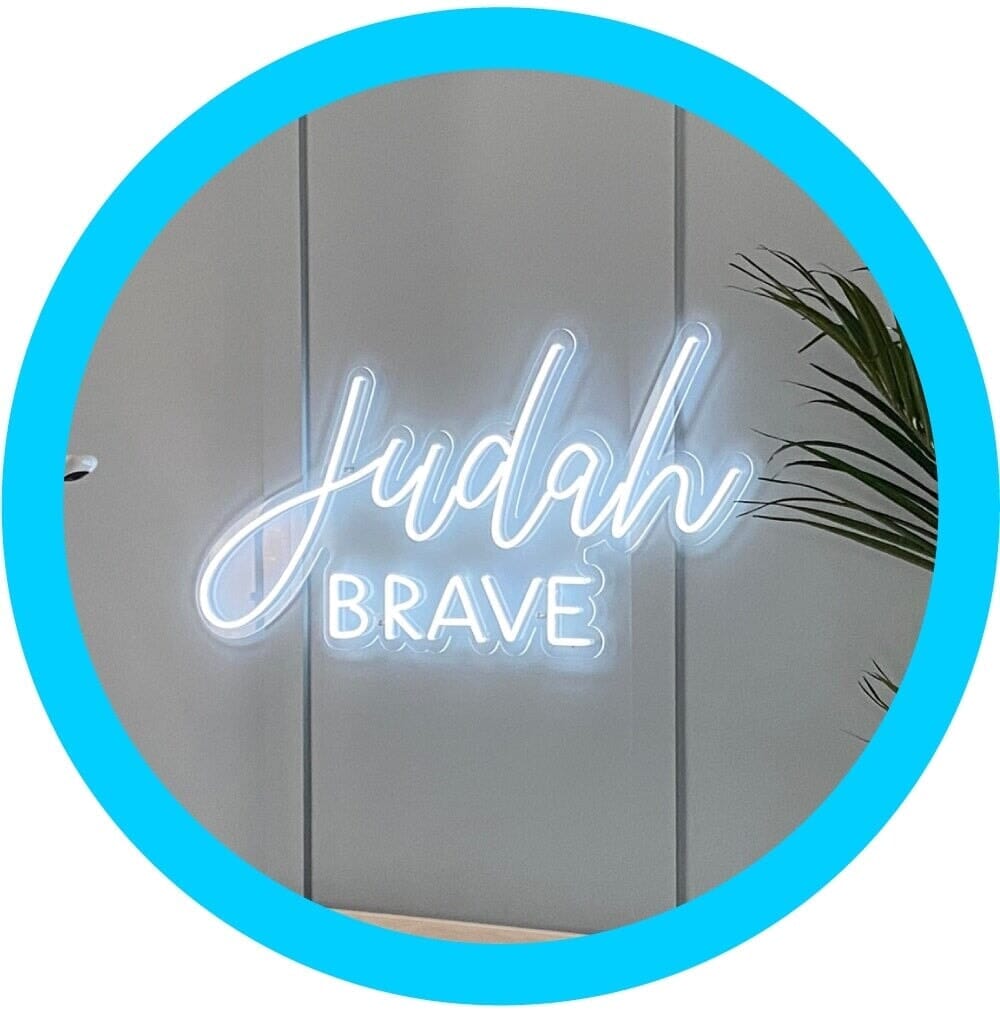 Simple to hang.
We provide a free wall screw kit with each sign, it's like hanging a painting!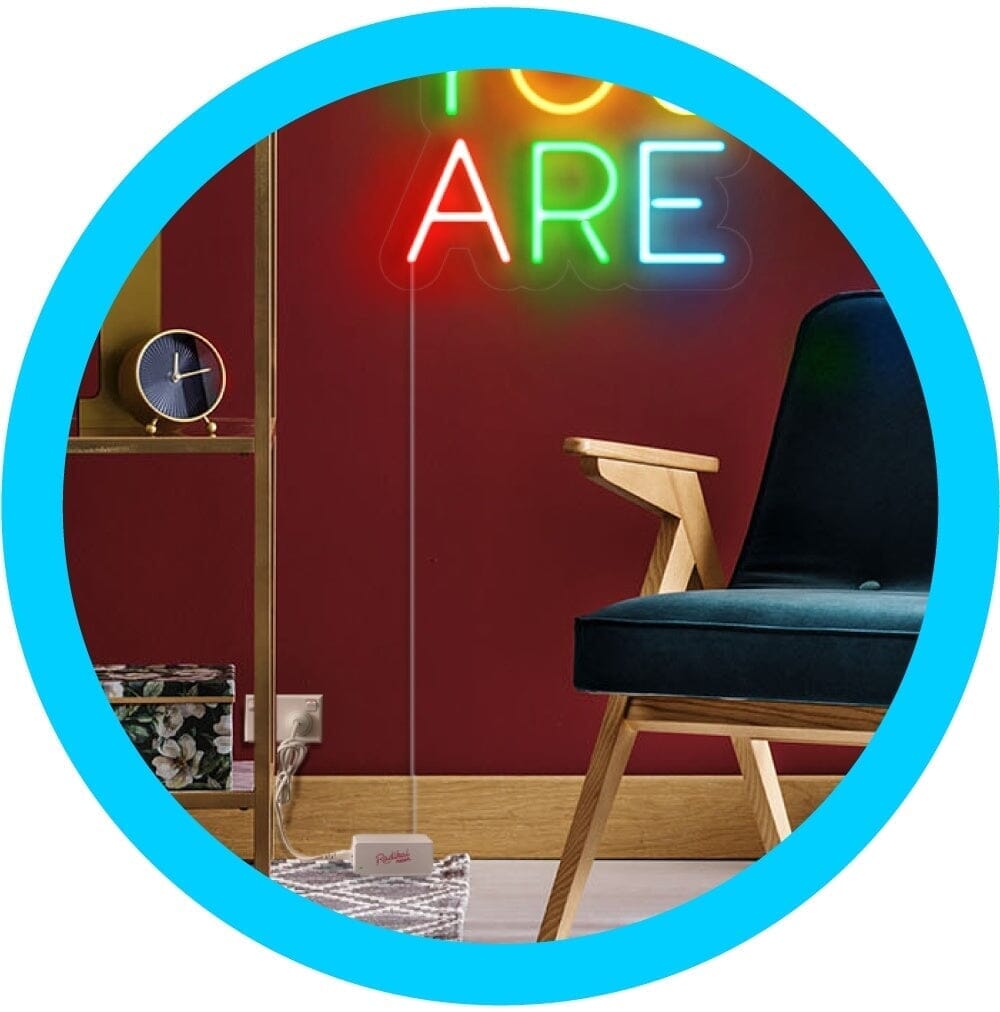 Plug-in and play!
Simply plug your sign in to light up! We'll provide the correct plug for your location too!
Review of Neon Sign
Love the sign and it has found it's place in my new Ta Moko studio and everyone has complimented it! The service was also awesome.