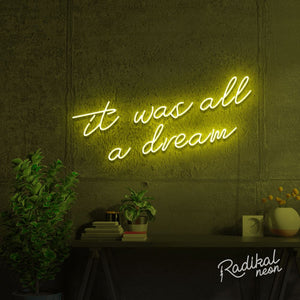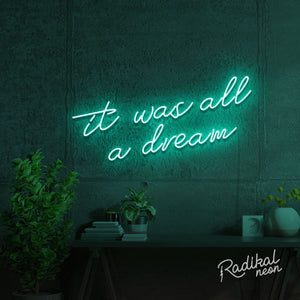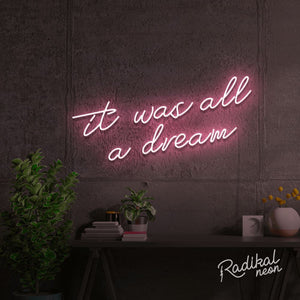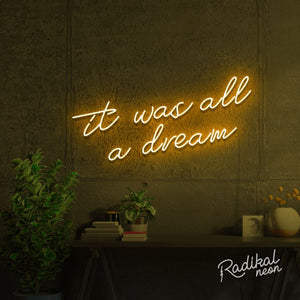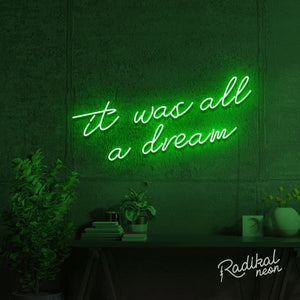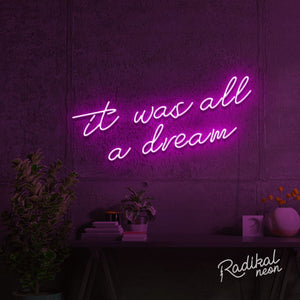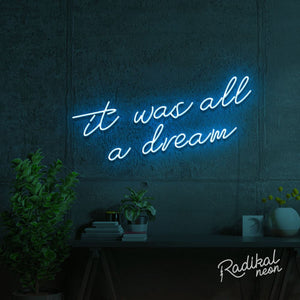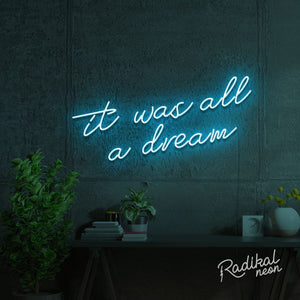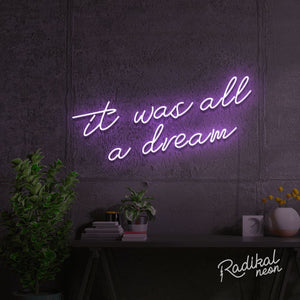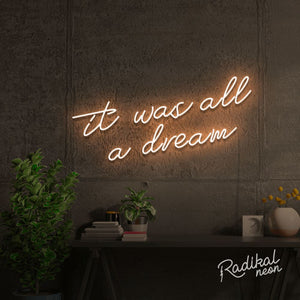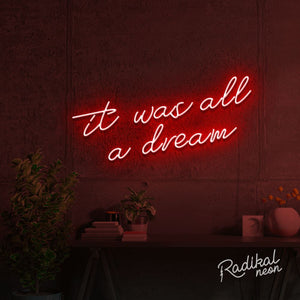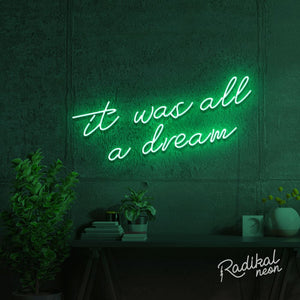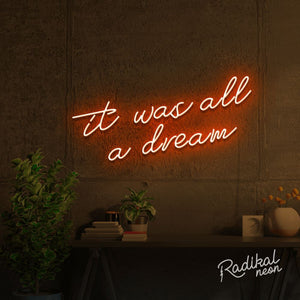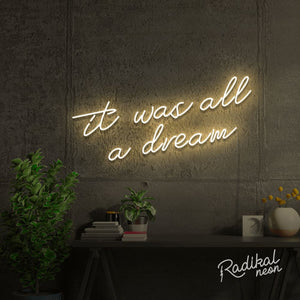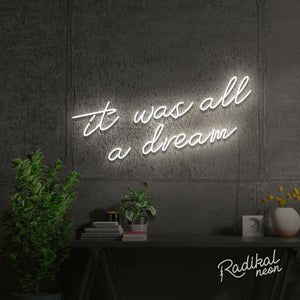 It Was All a Dream — Biggie Immortalized In a Neon Sign
Just like how Biggie describes his life in "Juicy," we believe in relaxing and appreciating the good things around us. Once you've chosen a color and placed your order, we'll get to work on creating your 'it was all a dream' neon sign. Inside, you'll find a free wall screw kit along with complimentary region-appropriate plugs if you're ordering internationally.
A Biggie Neon Sign Built To Last
Radikal uses premium materials to make special neon signs, whether they're Biggie Smalls or Banksy. LED powered neon runs for far longer and cooler than traditional neon signs. You won't have to worry about getting gas replaced and keeping your sign in good shape is as easy as wiping it down with a cloth.
Browse Our Collection of Neon Signs—It's All Dreamy.
There's more than meets the eye at Radikal. If you liked our Biggie sign, there's a lot more to love in our online collection. Browse similar music signs and customize your own today. If you're not a fan of what you see, design your own and we'll make it a reality.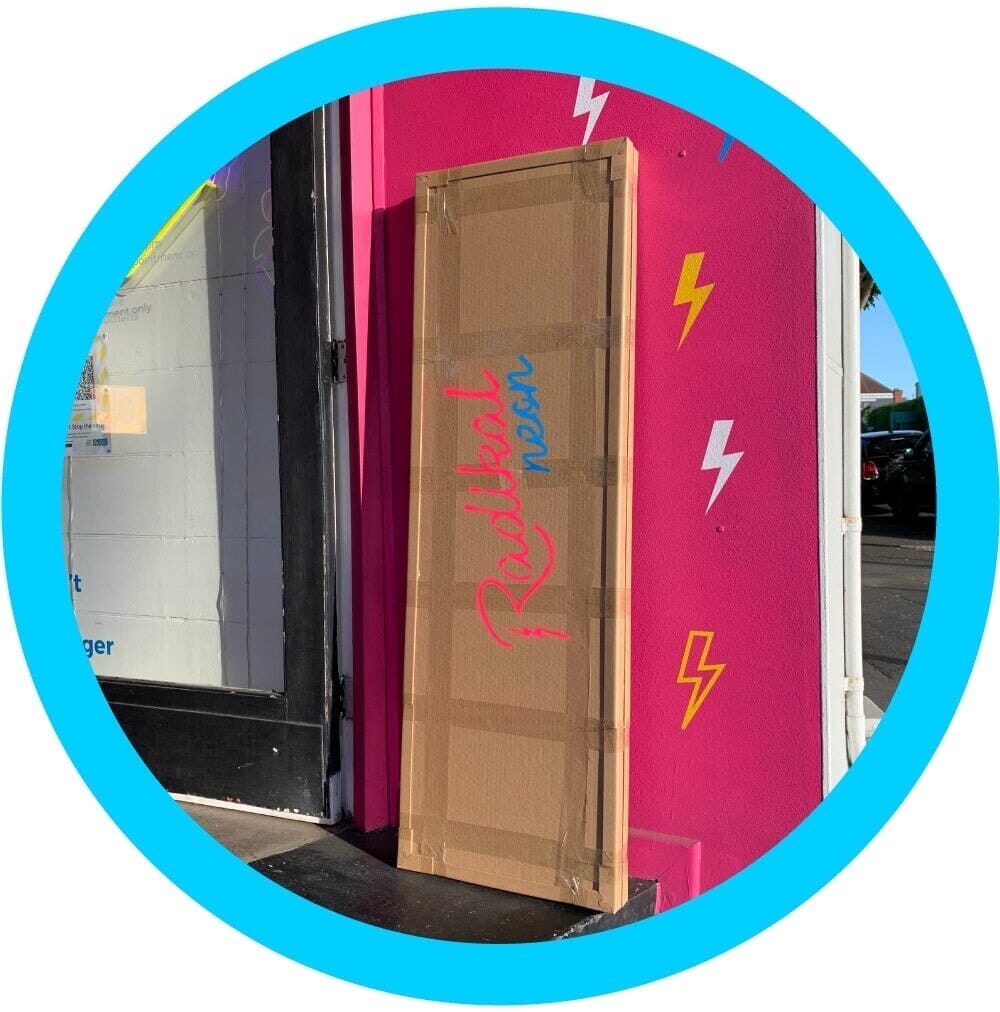 Safely Packed & Fully insured.
Don't worry! We've got you covered until you receive your sign, and put it on your wall!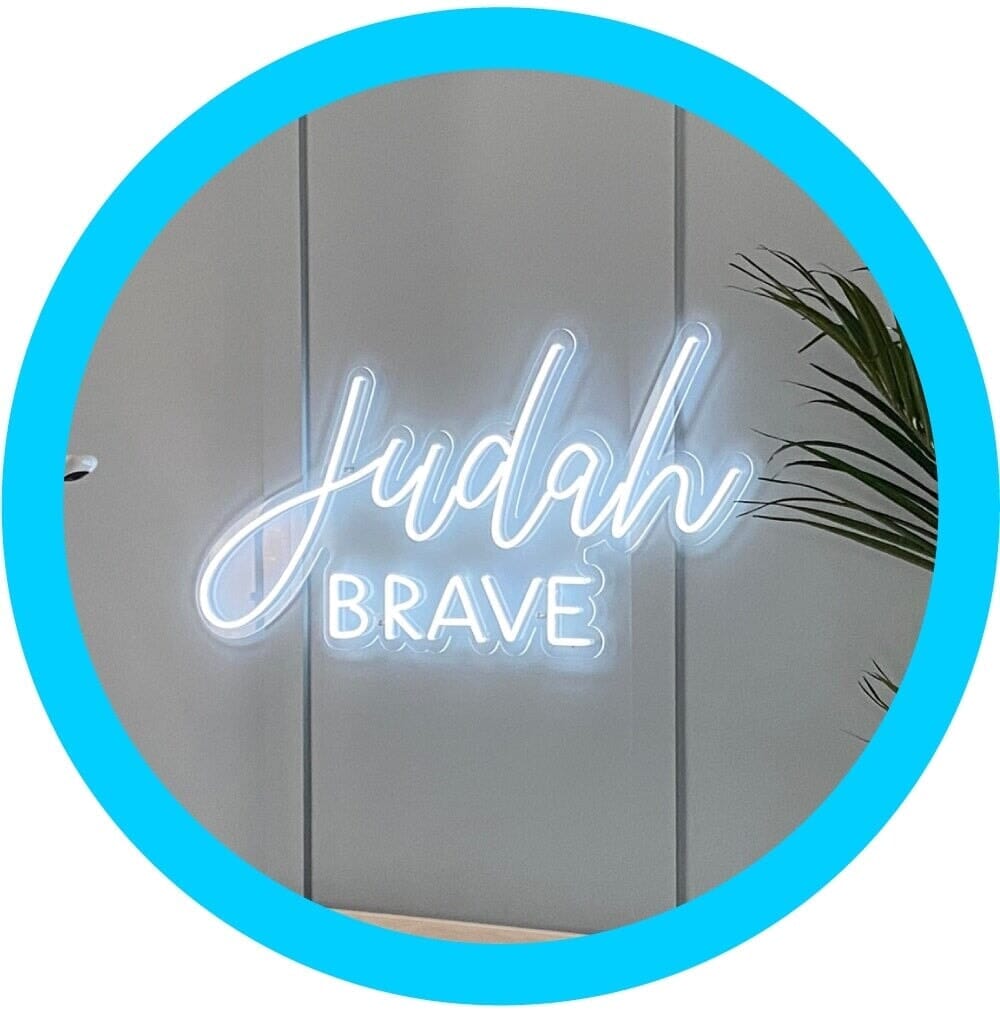 Simple to hang.
We provide a free wall screw kit with each sign, it's like hanging a painting!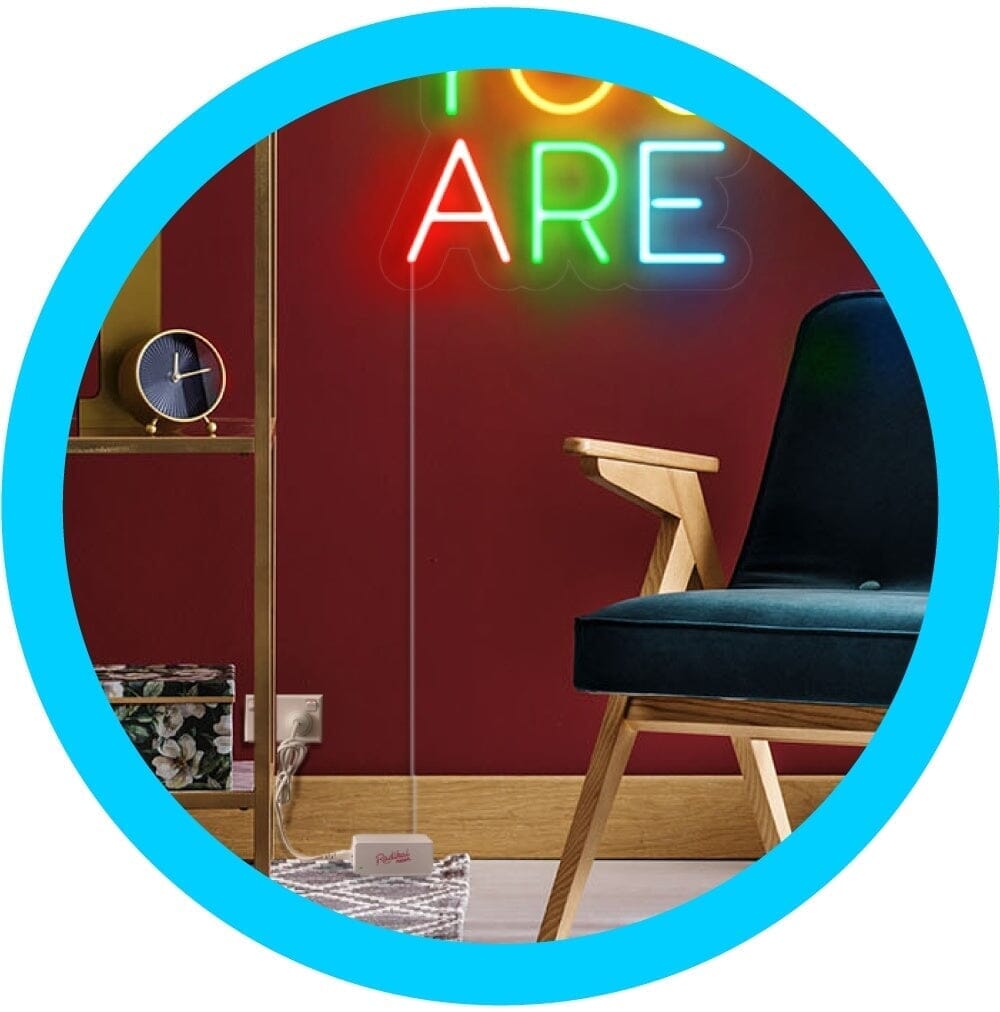 Plug-in and play!
Simply plug your sign in to light up! We'll provide the correct plug for your location too!