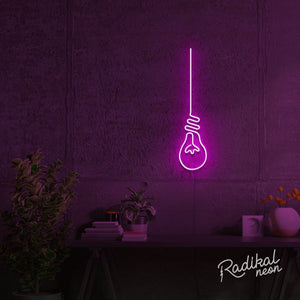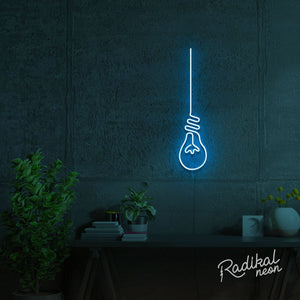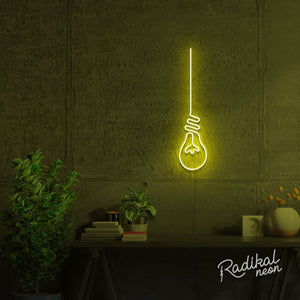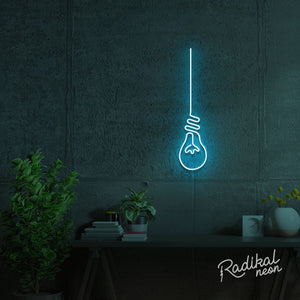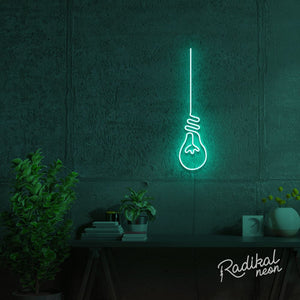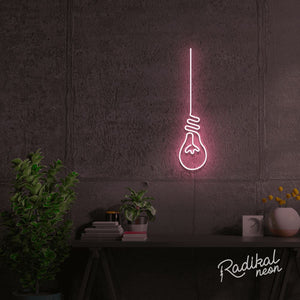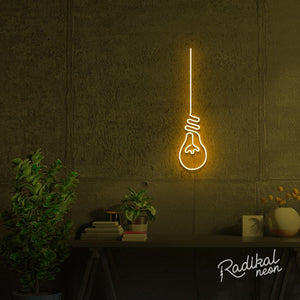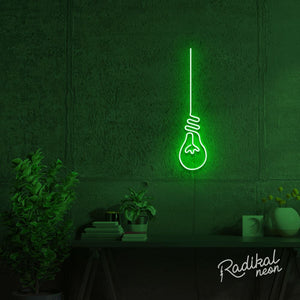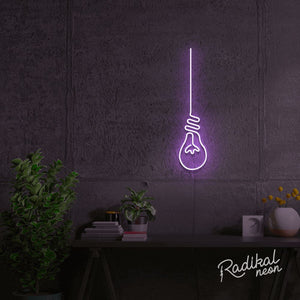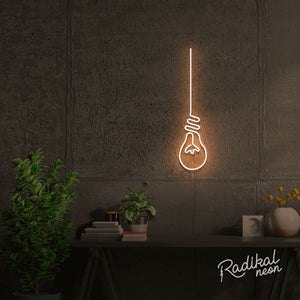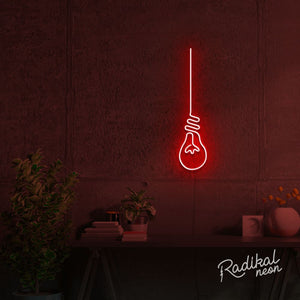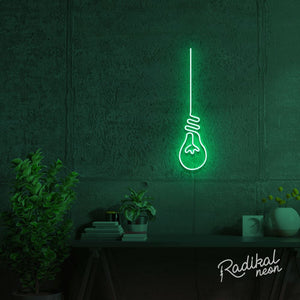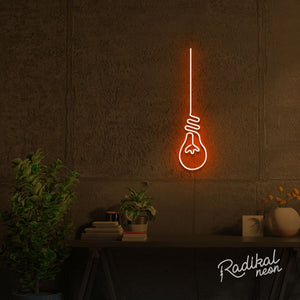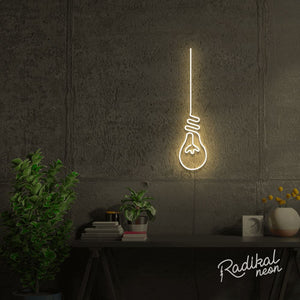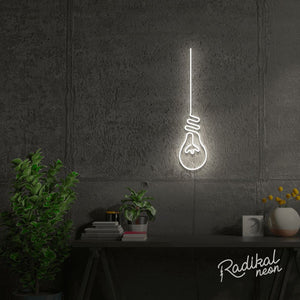 Neon Lightbulb — A Sign To Get Lit
Sometimes, all it takes to hit the right vibe is a neon sign, and this eye-catching single strip LED design is the way to do it. Along with your sign, we include a complimentary wall screw kit to help you install the sign easily, along with all the necessary plugs. If you're ordering internationally, we'll throw in the right plug depending on where you live, so all you have to do is hang it up and plug it in!
Lightbulbs Or Letters, Our Neon Signs Are Just Better
At Radikal Neon we believe that the raddest neon signs need the best materials, and we've gone above and beyond to live out that conviction. First, we're using LED neon technology that outclasses traditional neon signs. Our neon doesn't buzz or heat-up; it runs much longer, and is far easier to use. Having a good time while still being safe to use and kind to the environment? That's pretty cool.
Plug Into a World Of Neon Lights
With a diverse collection of neon, our designs include artist collaborations, merch, and much much more. If a lightbulb doesn't quite speak to you, you can pick from a vast range of neon lights, or create your own!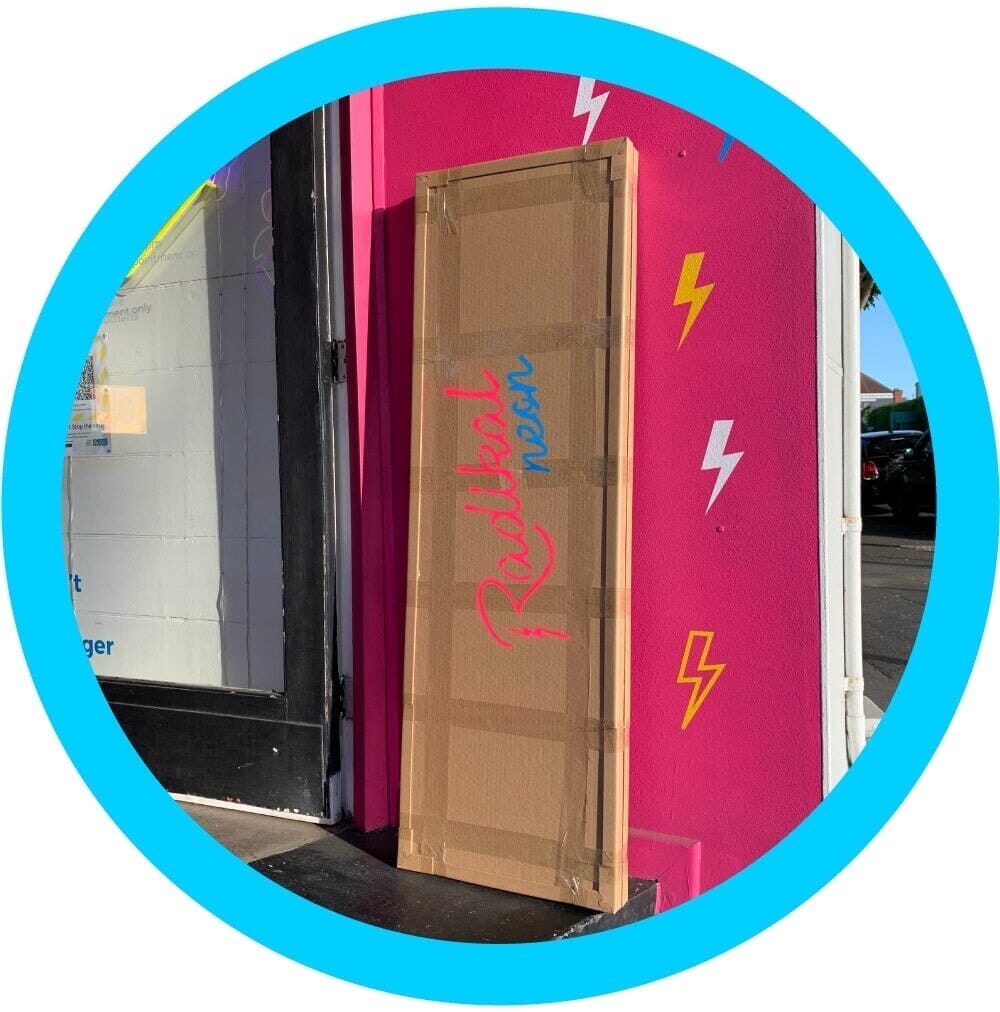 Safely Packed & Fully insured.
Don't worry! We've got you covered until you receive your sign, and put it on your wall!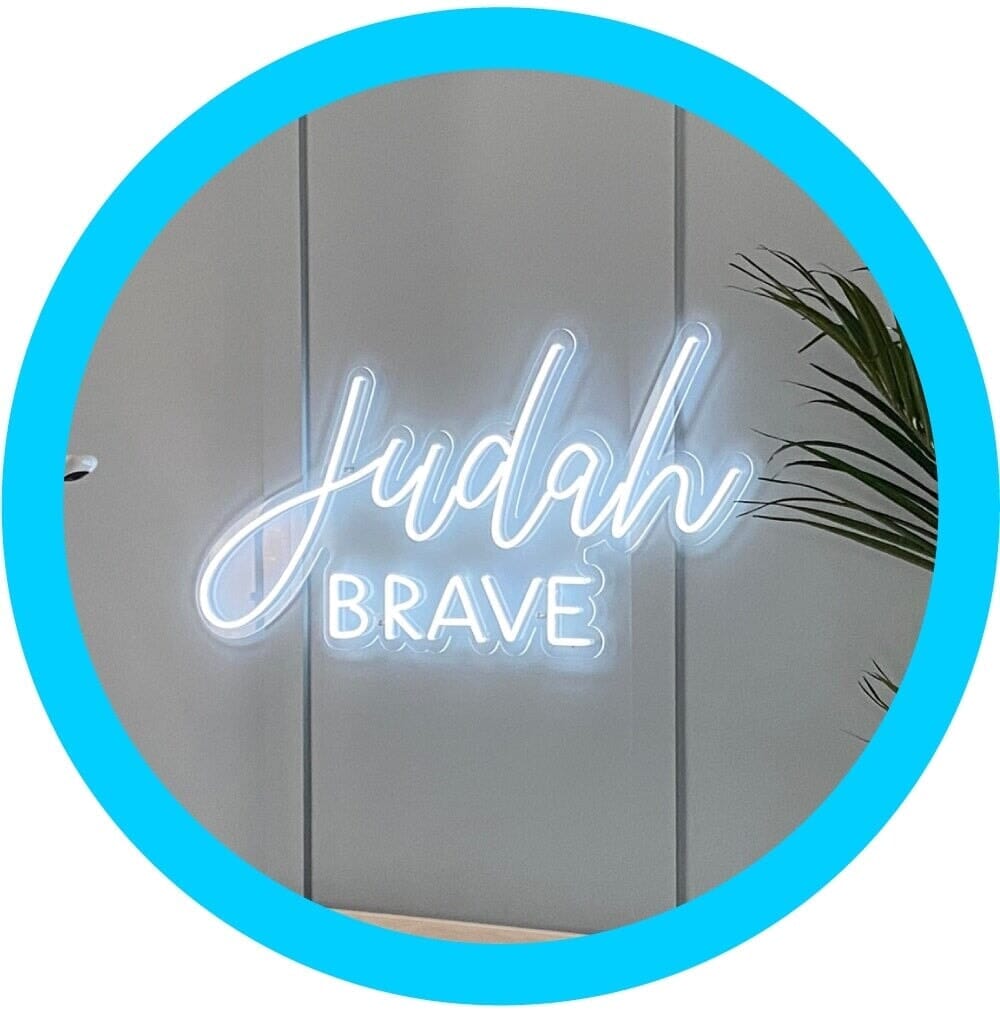 Simple to hang.
We provide a free wall screw kit with each sign, it's like hanging a painting!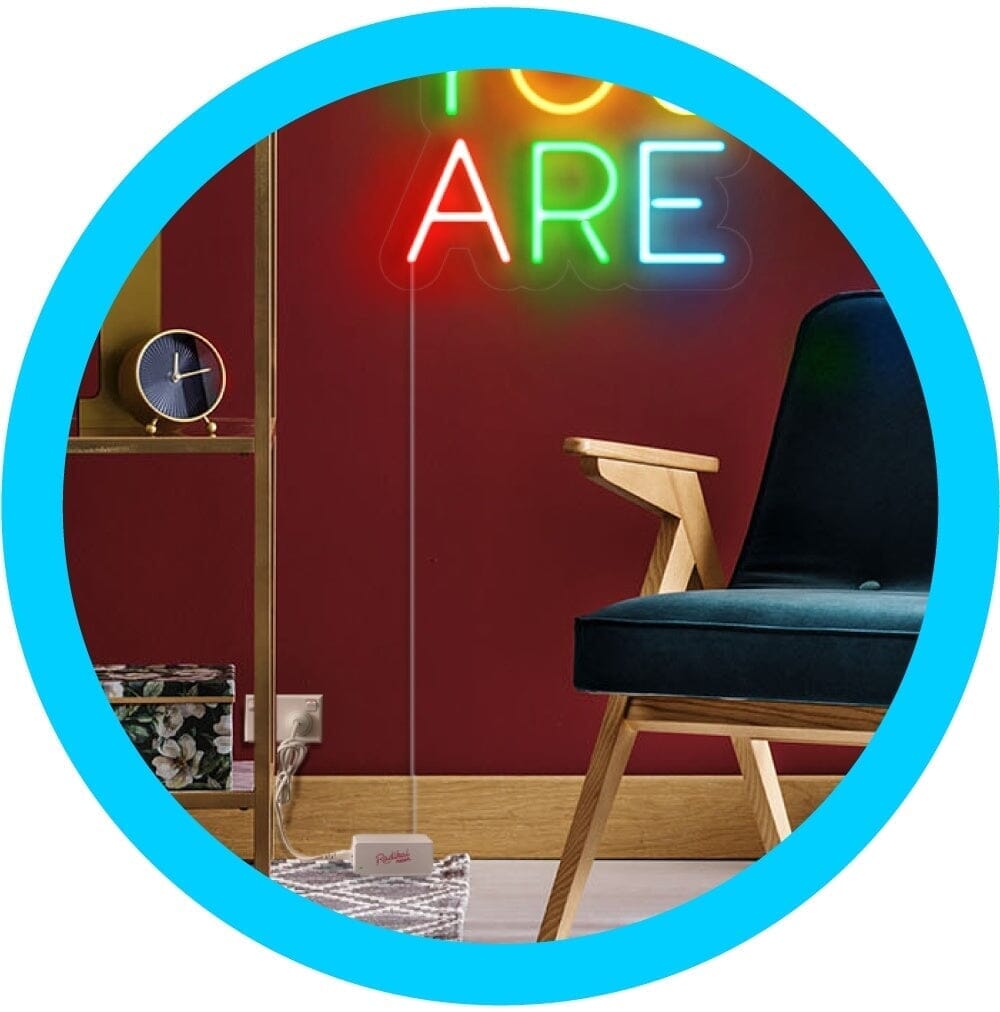 Plug-in and play!
Simply plug your sign in to light up! We'll provide the correct plug for your location too!