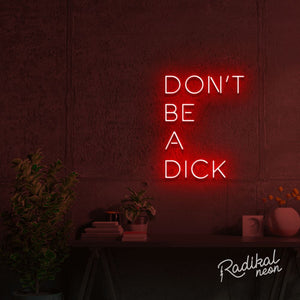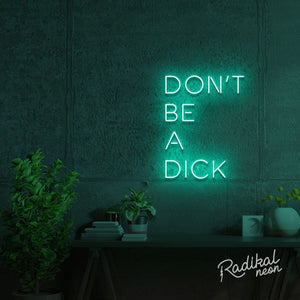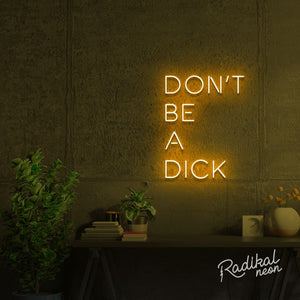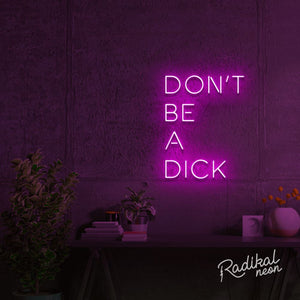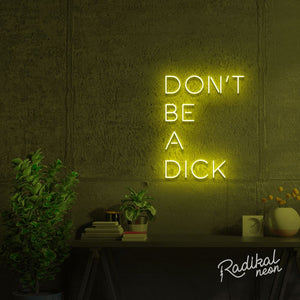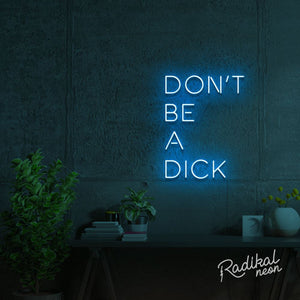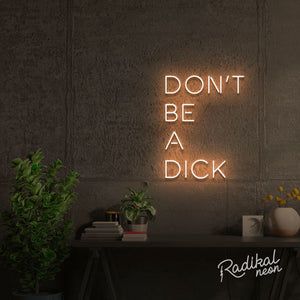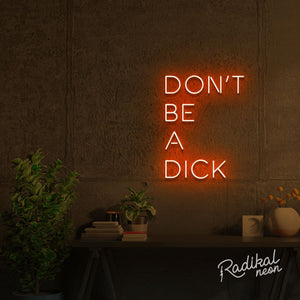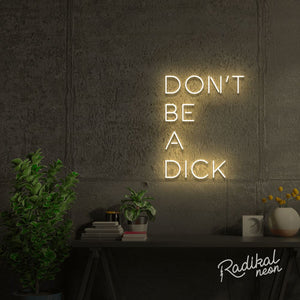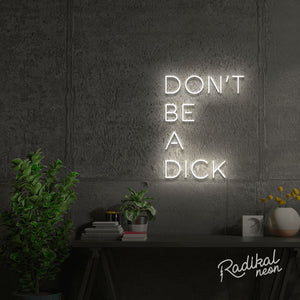 Just Don't Be a Dick and All Will Be Well
Life's too short to put up with jerks. Ward them off with this acrylic neon sign. It's super easy to install — a bit like hanging a painting. Everything you need is in the box, including a free wall-mounting screw kit. The sign will be delivered to you with the correct electric plugs for your destination country.
Expect Satisfaction
At Radikal Neon, we put a lot of work into ensuring you're happy with your purchase. For starters, we handcraft each sign per your order. It's shipped to you free of cost, regardless of which country you live in. We also offer one of the fastest turnarounds in the industry at 12-20 days. Finally, every purchase at Radikal Neon includes a 12-month warranty for all electrical damage and natural breakage.
Shop Around for More Wisdom at Radikal Neon 
If you like our 'Don't Be a Dick' sign, you can find more quotes and evocative designs in our collection. Want to recreate some of your own wisdom in blazing neon? Place a custom order! It takes minutes and we guarantee you'll be happy with the results.
If you have questions about our acrylic neon signs or our service, check out our FAQs or simply call us.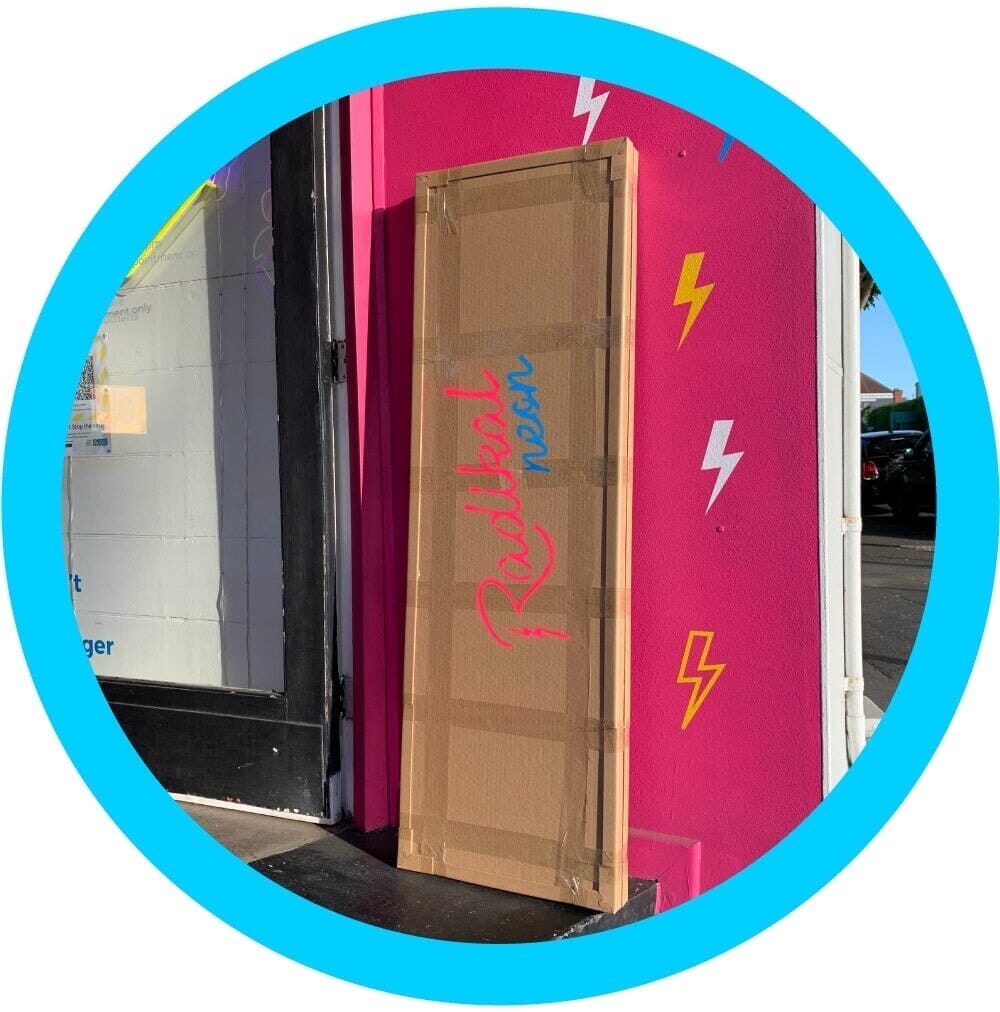 Safely Packed & Fully insured.
Don't worry! We've got you covered until you receive your sign, and put it on your wall!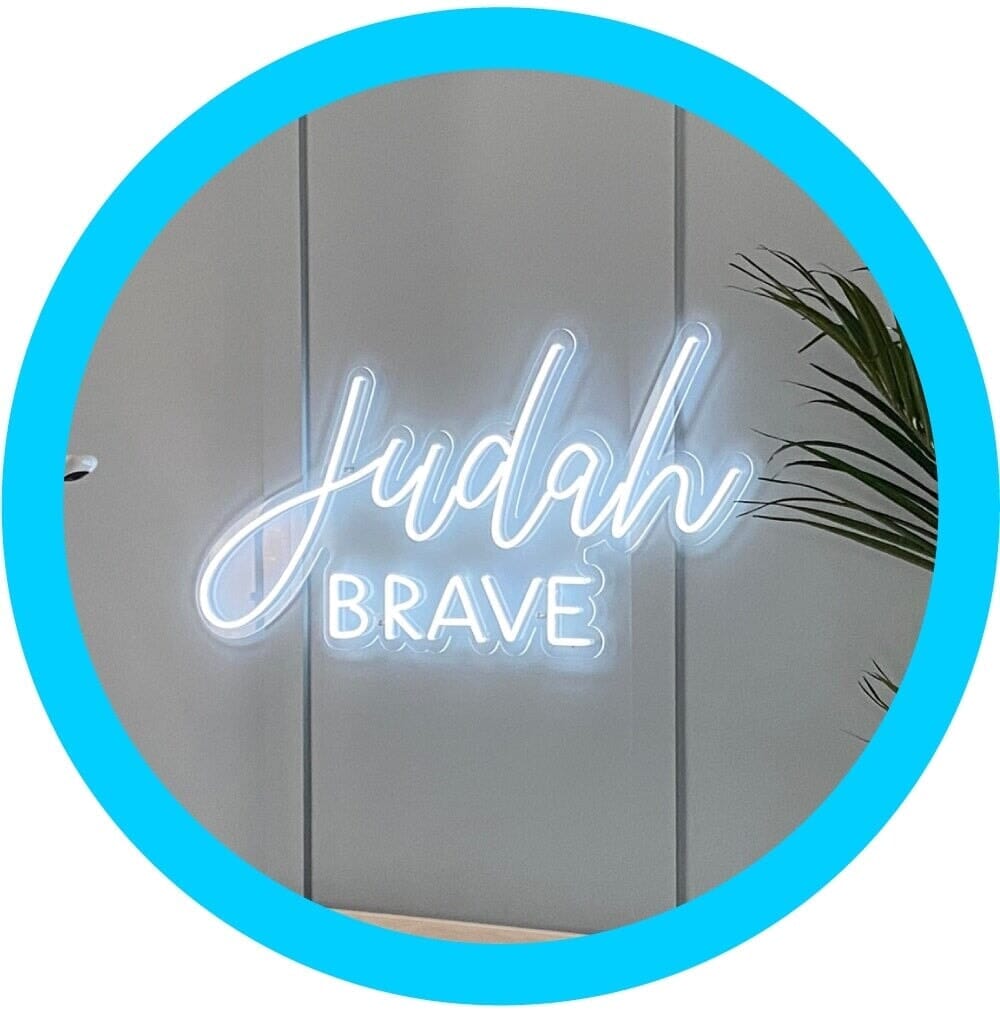 Simple to hang.
We provide a free wall screw kit with each sign, it's like hanging a painting!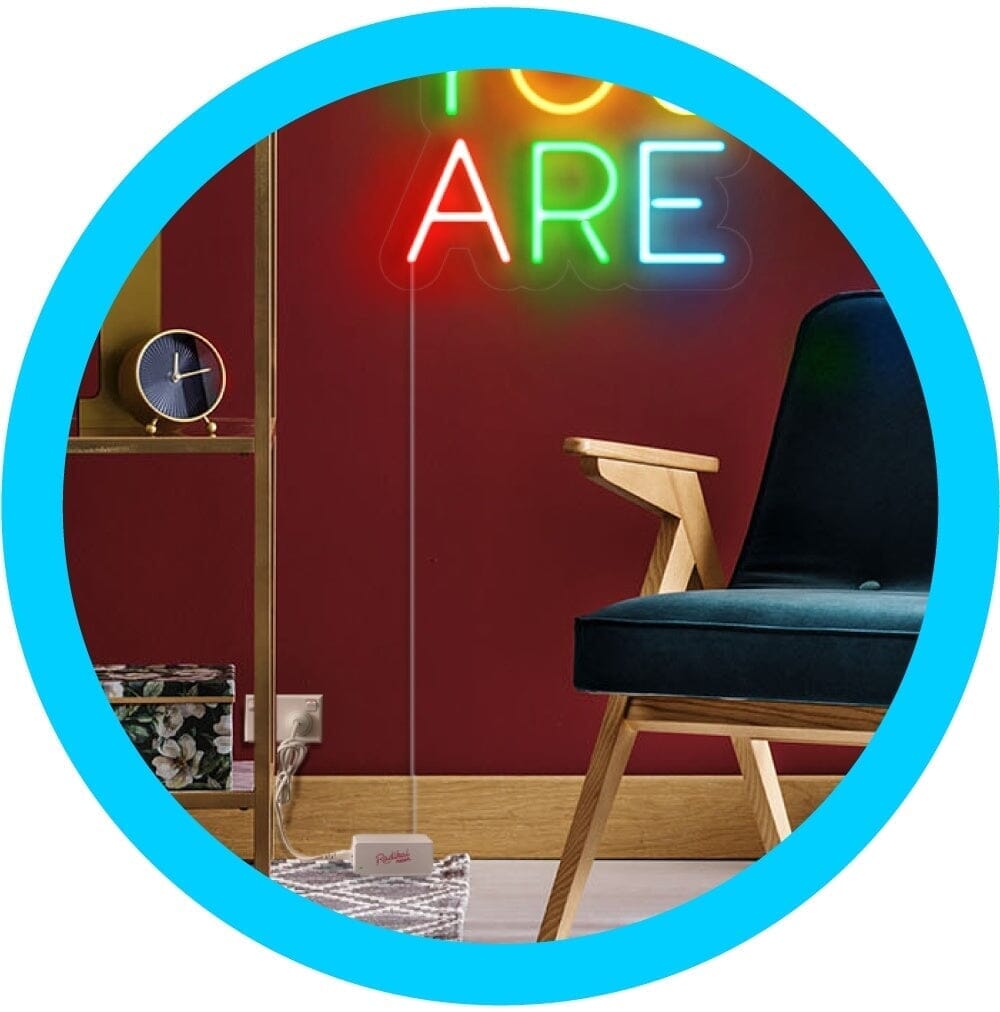 Plug-in and play!
Simply plug your sign in to light up! We'll provide the correct plug for your location too!
A daily reminder for both life + biz
Seriously stoked with my Radikal Neon 'Don't be a Dick' sign. Aligns perfectly with my #1 biz value to be a good human (aka don't be dick). Quality is amazing + customer service was exceptional. Thanks team for being such good eggs.
Boardroom favourite
We recently installed this sign in our boardroom to remind our team of an important rule in business. Very easy to install and very effective.