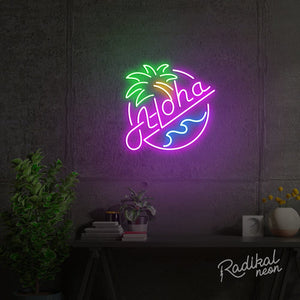 Find Neon Lights as Rad as Hawaii.
Have you ever wondered what it must feel like to catch a major wave? Same here. While we can't guarantee this Hawaiian-themed neon sign will help you master the art of surfing, we bet it will take your mind to sandy beaches and blue waters. In fact, helping set the mood is kind of our thing. Want to take a trip back to Brooklyn in the early 90's? Check out our Biggie sign. It's all here at Radikal Neon®.
Say Aloha and Light Up Your Space With Our Signs.
We're guessing you picture clean beaches with clear skies when you think of Hawaii. We want to keep it that way. That's why all of our neon lights, from this Hawaiian one to our astrology neon signs, are LED lights rather than traditional Argon Neon. LED lights consume under 65 watts. Argon Neon lights, on the other hand, need up to 610 watts. LED lights are also a lot safer than Argon Neon lights since they don't burn as hot and are harder to break.
Set The Mood for Any Occasion

As far as we're concerned, there's always a reason to celebrate. Whether you're dreaming of summer vacation in the dead of winter or planning your Halloween costume the moment the leaves change color, we've got the perfect signs to match your mood. From holiday neon signs to naughty neon signs, we've got you covered.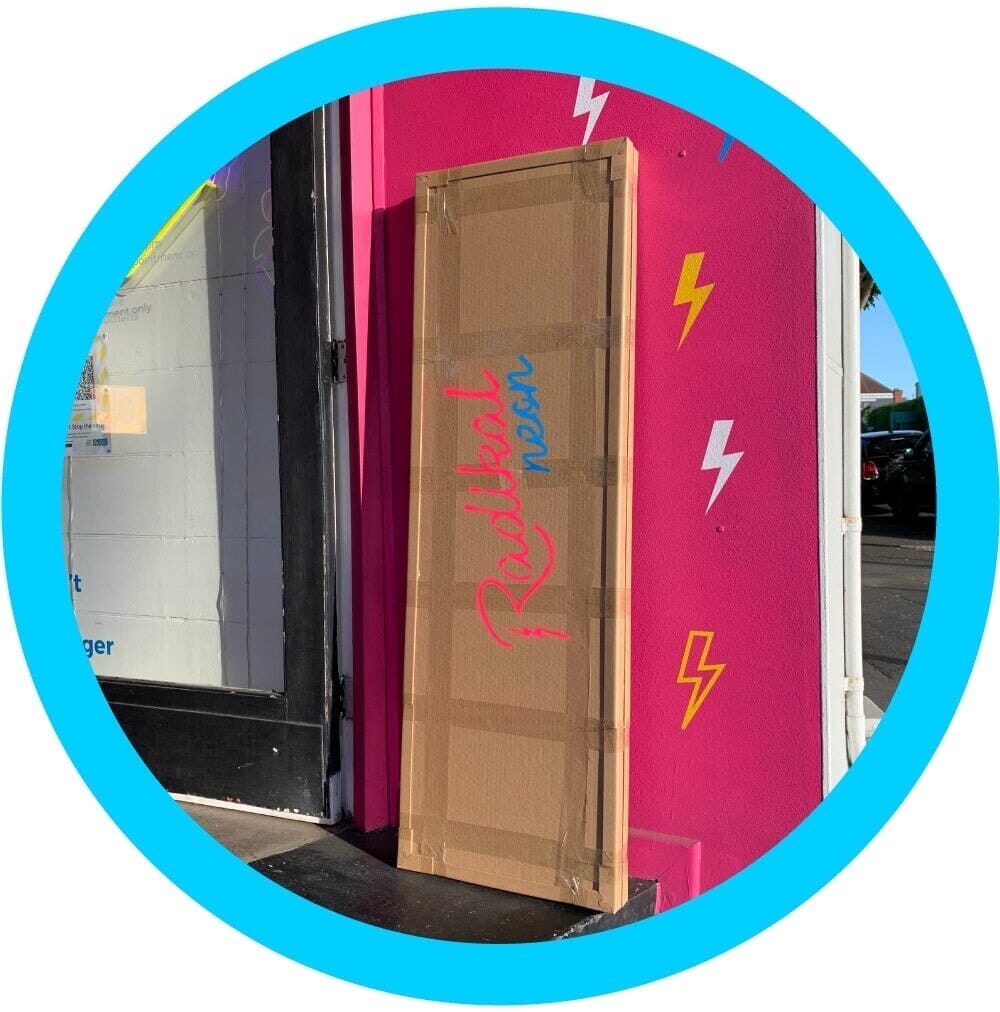 Safely Packed & Fully insured.
Don't worry! We've got you covered until you receive your sign, and put it on your wall!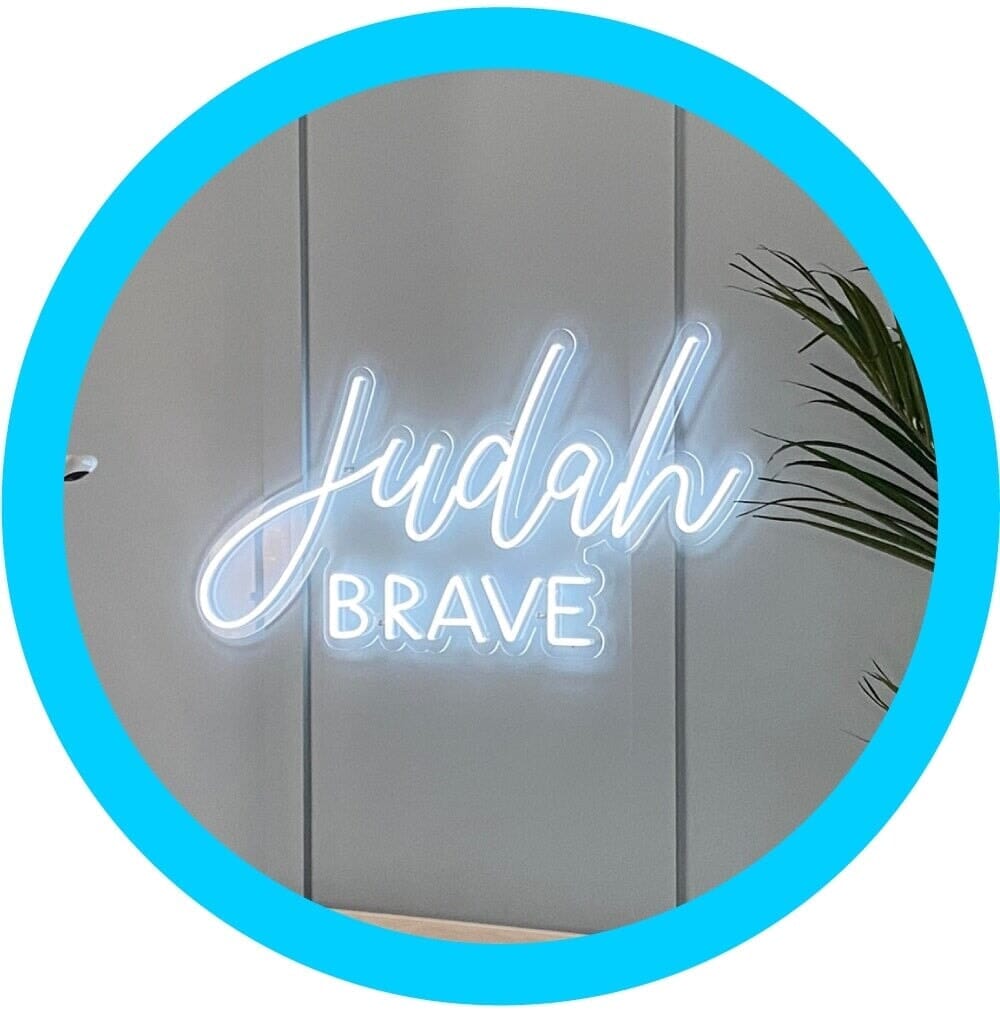 Simple to hang.
We provide a free wall screw kit with each sign, it's like hanging a painting!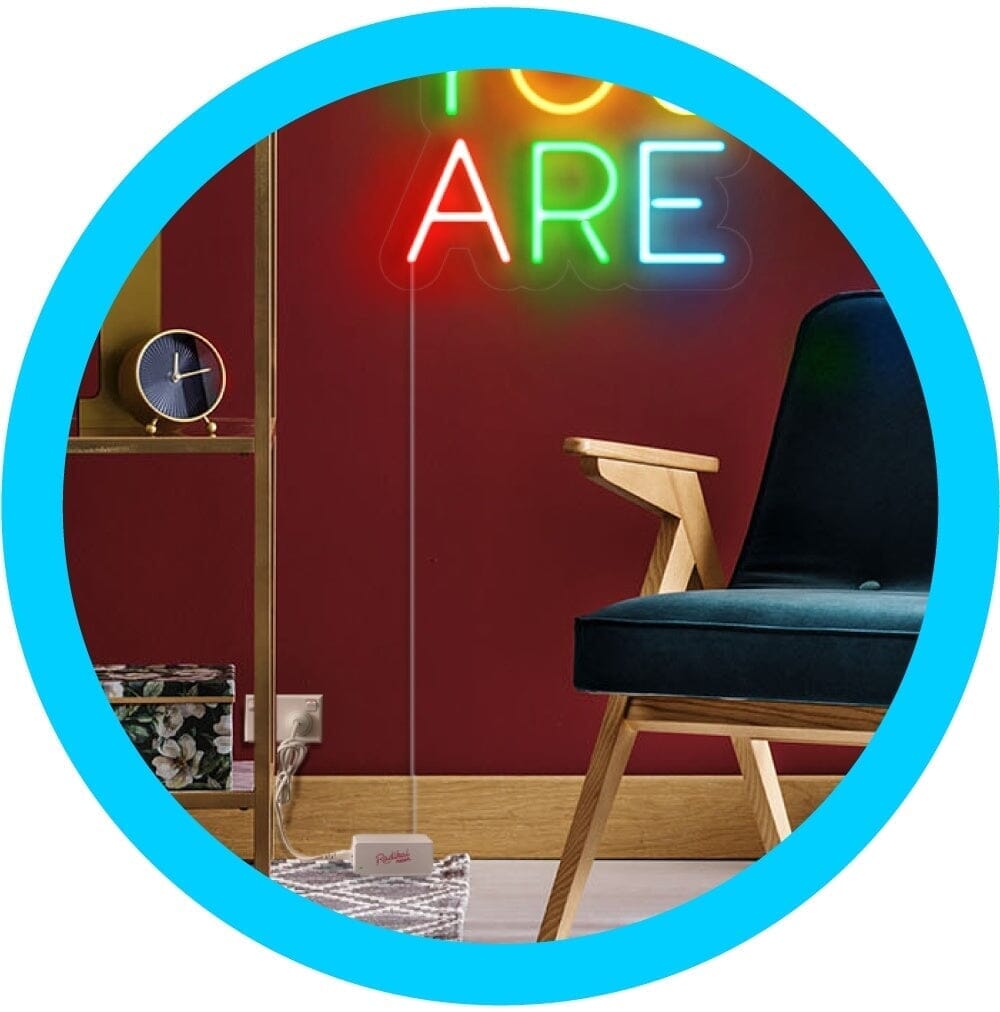 Plug-in and play!
Simply plug your sign in to light up! We'll provide the correct plug for your location too!